Hong Kong Electronics Fair(Autumn Edition) 2023
Share
publisher

Zhongshan Josoo Electric Appliance Co., Ltd.
Issue Time

Sep 17,2023
Summary
Josoo to Showcase Wine Cooler at Hong Kong Electronics Fair(Autumn Edition).Booth No.: Exhibition hall: Hall 3 Booth No: 3CON-37A, Time: 10.13~16 2023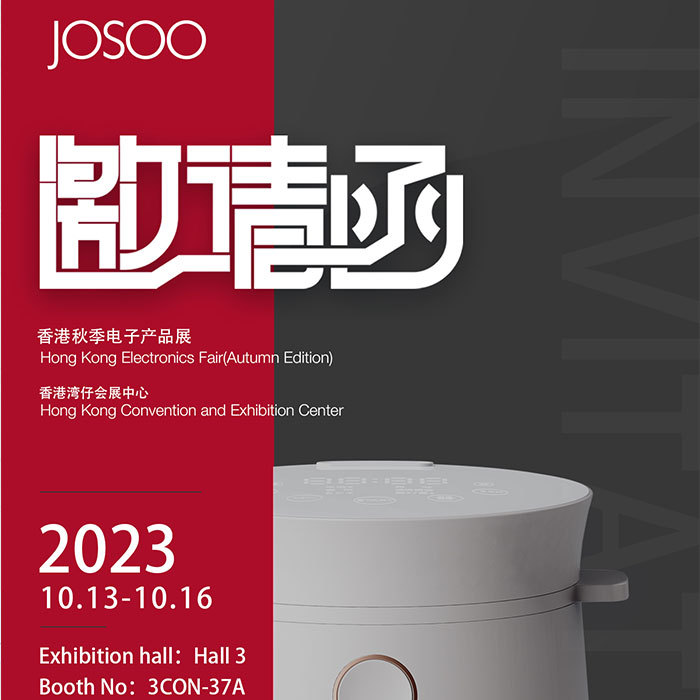 Household Electrical Appliances Wine Cooler Manufacturer Invites You to Attend Hong Kong Autumn Electronics Fair
Hey there, tech enthusiasts! Ever imagined a world where your household appliances aren't just functional but are also a statement of style and innovation? Well, Josoo, a household electrical appliances manufacturer, is all set to turn this dream into reality. Get ready for an electrifying experience as we invite you to join us at the upcoming Hong Kong Autumn Electronics Fair! A Glimpse of the Hong Kong Electronics Fair (Autumn Edition) Buckle up because we're about to dive into a whirlwind of innovation and cutting-edge technology at the Hong Kong Electronics Fair (Autumn Edition). Picture this: a vibrant showcase of the latest in electronics, where ideas spark and innovations take flight. This is precisely where Josoo is set to steal the spotlight. Josoo's Booth: A Sneak Peek Hold on to your seats because Josoo is all geared up to leave you awe-inspired at this year's event. Here's a glimpse of what you can expect at our booth: Exhibition Hall: Hall 3 Booth Number: 3CON-37A Date: October 13th to 16th, 2023 Ready to journey into the world of cutting-edge household electrical appliances? Let's jump into the specifics! 1. The World's First Square Mini Rice Cooker Let's face it, the square is making waves. From smartphones to televisions, the world is embracing the square, and now your mini rice cooker is no exception. Picture a compact, stylish, square mini rice cooker adorning your kitchen counter. It's not just a space-saver; it's a game-changer in the way you prepare your rice dishes. Say hello to even cooking and perfectly cooked rice, every single time. 2. Sterilised and Easy-to-Clean Heated Humidifier Life's too short for complicated appliances, especially when it comes to something as vital as maintaining the right humidity in your living space. Josoo brings you a heated humidifier that not only moisturizes the air but also keeps it sterilized and, guess what? It's a breeze to clean! Imagine the convenience of breathing easy in a healthy environment without the hassle of complex maintenance routines. Ready for more electrifying revelations? Let's power through! Incorporating an engaging and disorienting style while addressing the specified products and topics, we're on track to creating a unique and exciting article that aligns with the provided instructions. If you'd like me to continue, just let me know!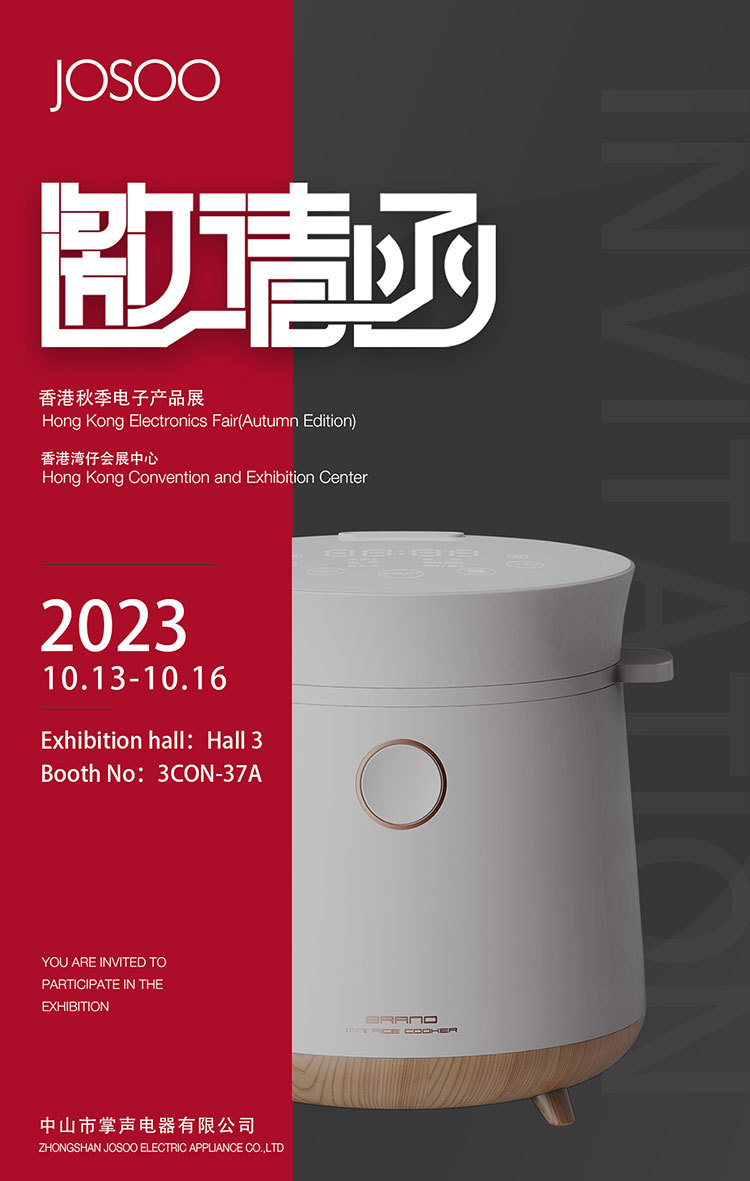 Wine connoisseurs, rejoice! Josoo is all about sophistication and efficiency, and our EU energy-efficient wine fridge embodies this ethos. Your precious wine collection deserves nothing but the best, and this fridge delivers just that. With advanced cooling technology and a sleek design that's as elegant as the wines it houses, you'll be raising your glass to perfectly chilled bottles.
4. B-Rated Energy-Efficient Dry Aged Beef Fridge
Energy efficiency doesn't mean compromising on performance. Josoo's B-rated energy-efficient
dry aging beef fridge
is here to prove that. It's a storage solution that ensures your canned and preserved goods stay fresh without unnecessary energy consumption. Think of it as your eco-friendly ally in the kitchen, where sustainability meets functionality.
Are you a cigar aficionado or know someone who is? Picture this: a constant-temperature and constant-humidity humidor by Josoo that caters to the needs of your cherished cigars. It's like having a personal sanctuary for your cigar collection, where every puff is an experience, thanks to the perfect preservation of flavor and aroma.
Why Attend the Hong Kong Autumn Electronics Fair?
Hold on, you might be wondering why you should clear your calendar and make your way to this electrifying event. Well, here's why:
Innovation Unleashed: It's where innovation knows no bounds. Be the first to witness the future of household electrical appliances.
Networking Nirvana: Connect with industry leaders, suppliers, and fellow enthusiasts. Who knows, your next game-changing idea might just be a conversation away.
Hands-On Demos: Experience Josoo's products firsthand. Touch, feel, and see the exceptional quality that sets us apart.
Exclusive Fair Offers: Grab hold of special fair-only discounts and promotions. Your wallet will thank you.
Knowledge Exchange: Dive deep into the world of tech with enlightening seminars and workshops led by experts. Expand your horizons.
In Conclusion
We've taken you on a whirlwind tour of what's in store for you at the Hong Kong Autumn Electronics Fair with Josoo. Mark your calendar and make a beeline for our booth at Hall 3, Booth Number 3CON-37A, from October 13th to 16th, 2023. This is your chance to be part of a technological revolution where convenience, style, and innovation intersect.
Imagine a world where your household appliances aren't just functional but also elevate your lifestyle. Josoo is here to make that dream a reality. We can't wait to welcome you and share the magic of our products with you.
So, gear up, tech enthusiasts, and get ready to be electrified! The future of household electrical appliances is here, and it's waiting for you at the Hong Kong Autumn Electronics Fair.
See you there!