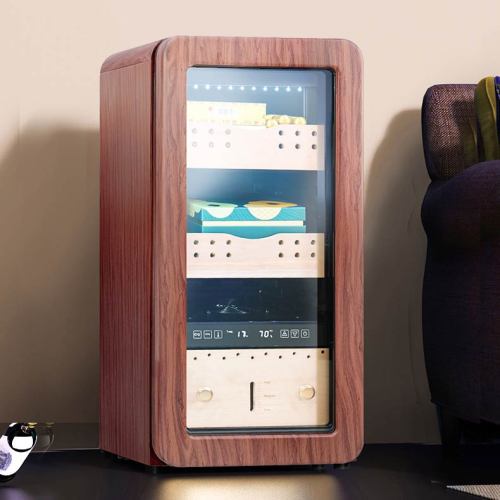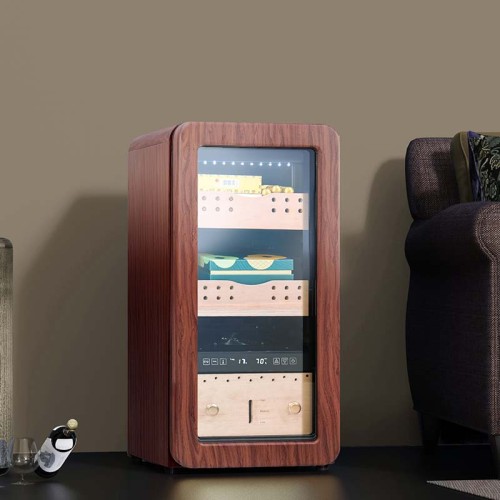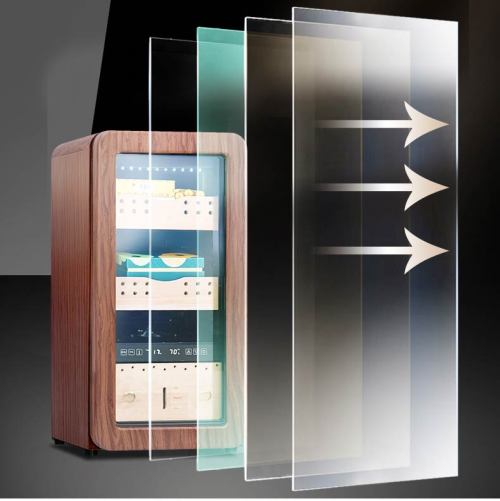 Josoo Custom Cigar Coolers Retro Woodgrain Style Cigar Humidor Cabinet Refrigerator 2 Drawers
Item specifics
Capacity

36 Liters
Refrigerant

R600a
Foaming Agent

C-Pentane
Voltage

230V/ 115V
Frequency

50Hz, 60Hz
Condenser Type

Hidden
Temperature Range

16-22℃
Climate type

SN, N, ST
Humidity

60-80%
Description
Common Features
1

Foaming Agent/Refrigerant: C-Pentane/R600a;

2

Control Type/Memory: Touch Control/ Yes;

3

UV-Proof Glass: Yes, ℃ / ℉ Switch: Yes;

4

Defrost Type: Auto-defrost;

5

Climate Type: SN, N, ST;

6

100% CFC/HFC Free


Extra Options:
Lock & Key:

N/A;

-Carbon Filter:

Option

;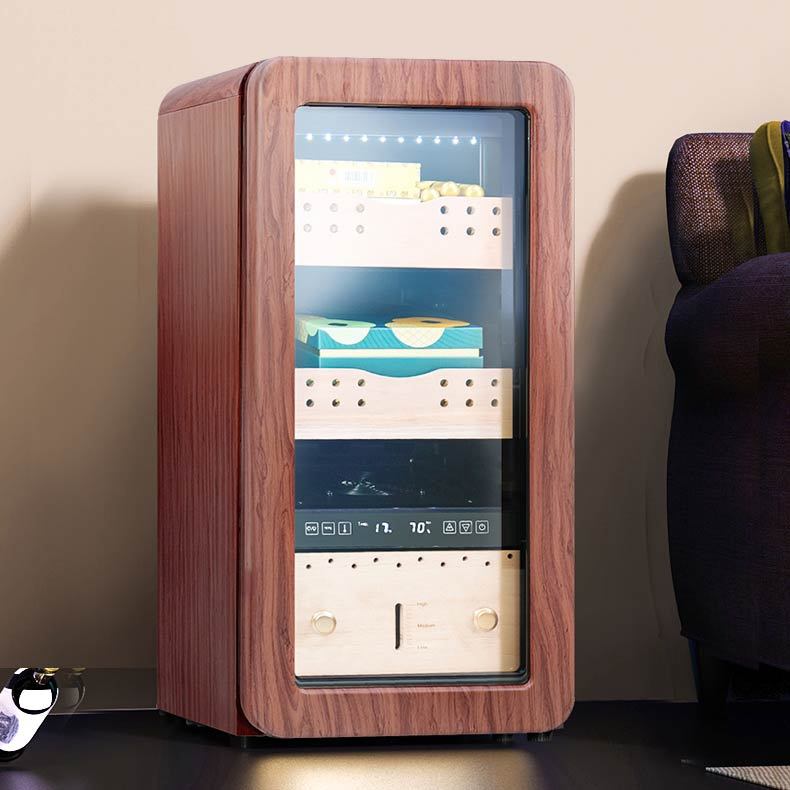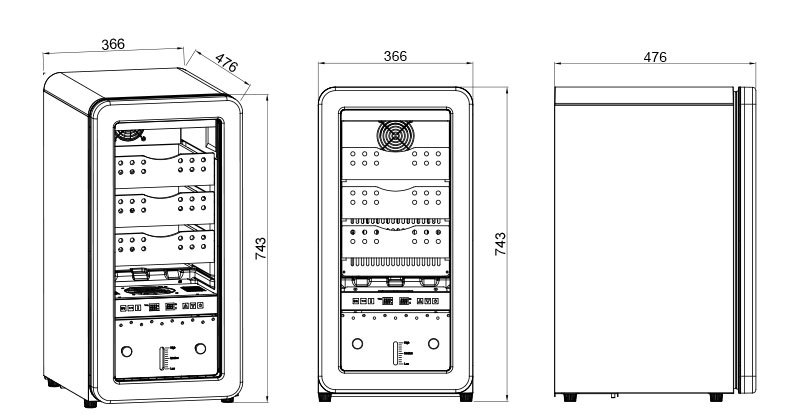 Customizable Single Zone Cigar Humidors
Josoo Custom Cigar Coolers Retro Woodgrain Style Cigar Humidor Cabinet Refrigerator 2 Drawers.
Our single-zone cigar humidor is designed to provide optimal storage conditions for your valuable cigar collection. It features a temperature range of 16-22℃, making it perfect for storing cigars at their ideal temperature. With an energy class rating of [insert rating] and a noise level of [insert dB(A)], this cigar humidor operates quietly and efficiently.

With a storage capacity of 260+ cigars, this humidor provides ample space for your collection. The unit size is W480xD430xH505mm, and the net capacity is 27L. Additionally, a humidity range of 60%-80%RH ensures that your cigars are stored in the perfect environment.
Features
-Cooling System: Comp./Fan Cooling;
-Compressor: Huayi;
-Air Ventilation: By Both Side;
-Door Frame/Glass: Full Glass/2-Layer, Tempered Clear Glass;
-Handle Type: Handleless
-Shelf: 2 Cedar Drawers;
-Display: Blue/White LED Display;
-Lighting: White On Top;
-Winter Care: N/A;
-Cabinet/Plinth Vent Grille Color:Black/N/A;
-Certificates: CB/CE/RoHS/REACH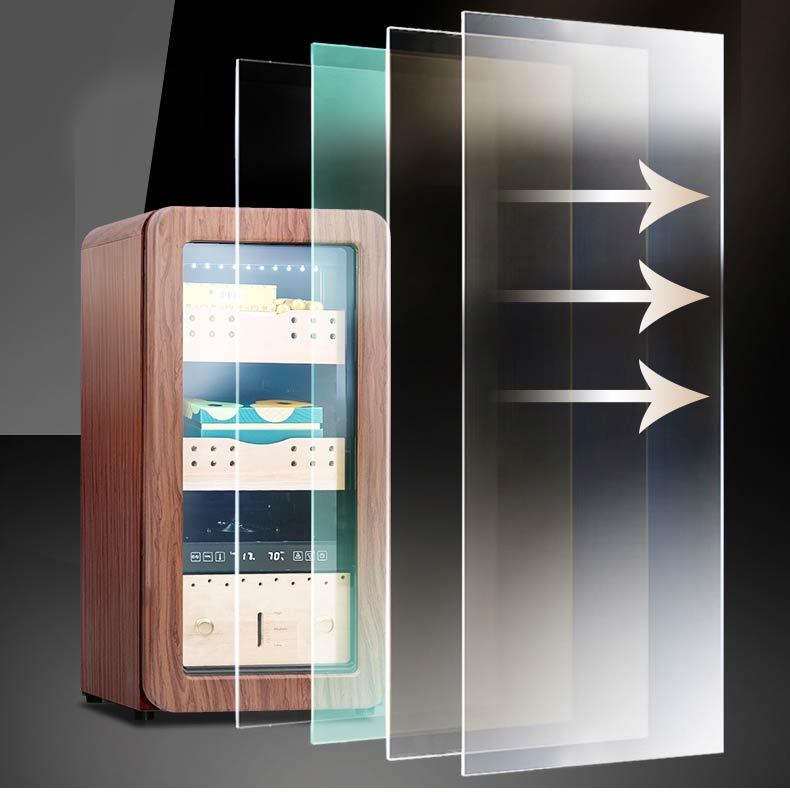 Parameter

Item No:ZS-A48X

ERP Class/Noise(dB(A)): /39

Temp.Range: 16-22℃

Storage Capacity : 260+ Cigars

Net Capacity: 36L

Unit Size: W366xD476xH743mm

MOQ: 330PCS/40HQ

FOB port Zhongshan/Shenzhen

Terms of payment: T/T
Product Installation Video
Our cigar humidor is made with high-quality materials and craftsmanship to ensure durability and reliability. It features a touch control panel with memory function, UV-proof glass, auto-defrost, and climate type SN, N, ST. It is also 100% CFC/HFC free, making it an environmentally friendly choice.
If you're a cigar enthusiast or a retailer looking for a reliable and high-quality humidor supplier, our product is sure to meet your needs. For more information or to place an order, please contact us today.

OEM SERVICE FOR WINE COOLER
Josoo support

Logo printing / door frame / handle / glass color / led light color /wine shelves

customized etc.

Authorized lab by BV, Josoo is approved by BSCI, ISO9001, ISO14001, products are approved by REACH, ETL, DOE, ERP, CE, CB, ROHS, etc.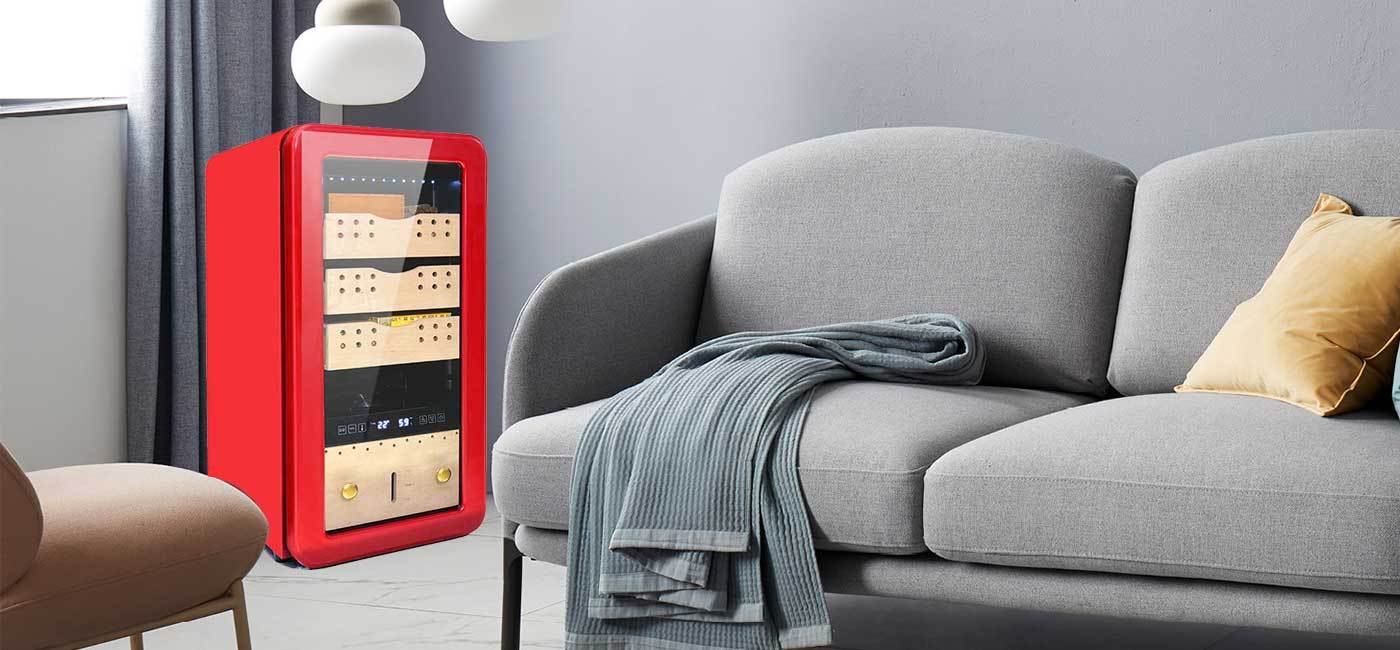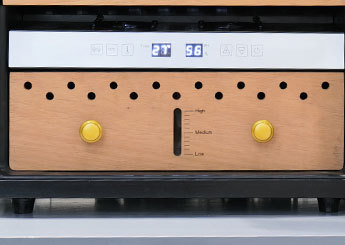 Humidified Cigar Humidor Cabinet Water Storage Box
The water storage box has a scale on the outside, according to the water level line to add water, can moisturize for a long time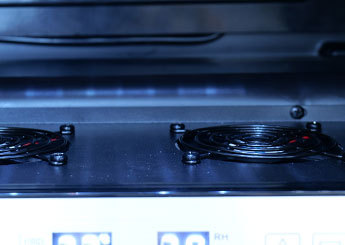 Cigar humidor Constant temperature and humidity cooling device feature a unique fan system that operates silently while still circulating air evenly throughout the cooler.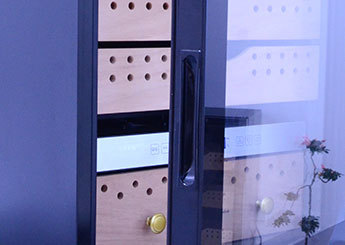 Hidden plastic door handle

Hidden plastic door handle, convenient to open and close the door, simple and generous appearance design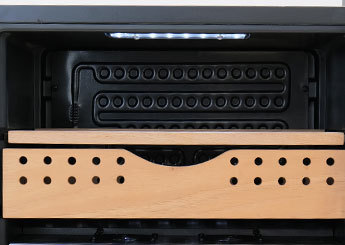 Cigar humidor Led Light and Rack

Led light display, soft light illuminates the cellar cabinet, two different cedar wood tiered shelves with different cigar varieties can be placed and Cuban cigars can be raised naked