Indoor Beverage Coolers vs. Outdoor Beverage Coolers
Share
Issue Time

Aug 9,2023
Summary
Beverage coolers can be divided into two different categories: indoor or outdoor. So how should you choose? Read on to learn the differences between indoor and outdoor beverage refrigerators.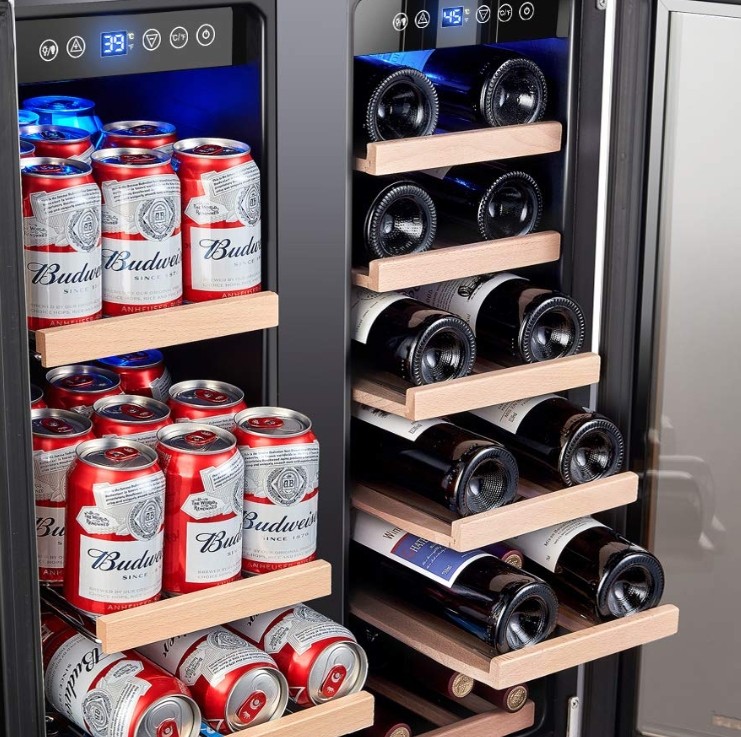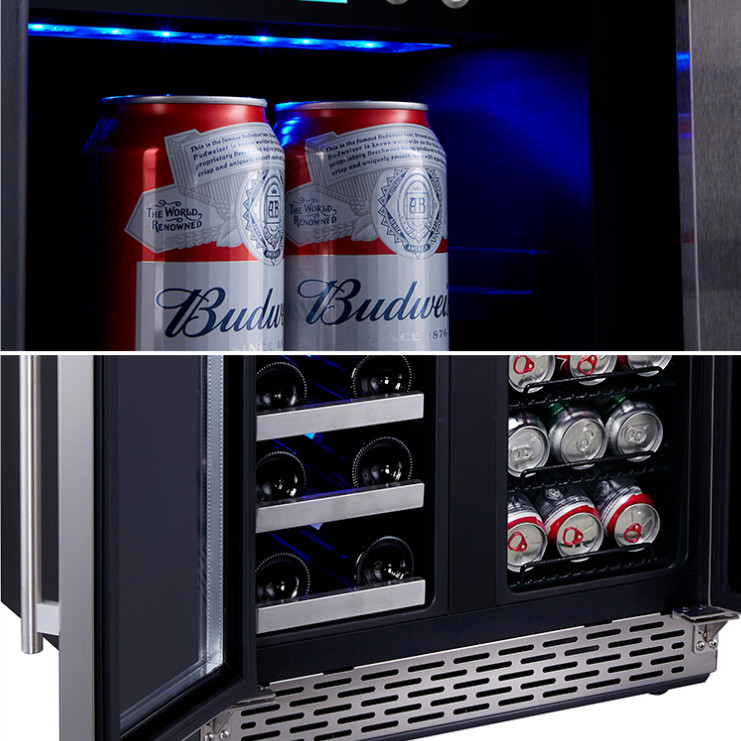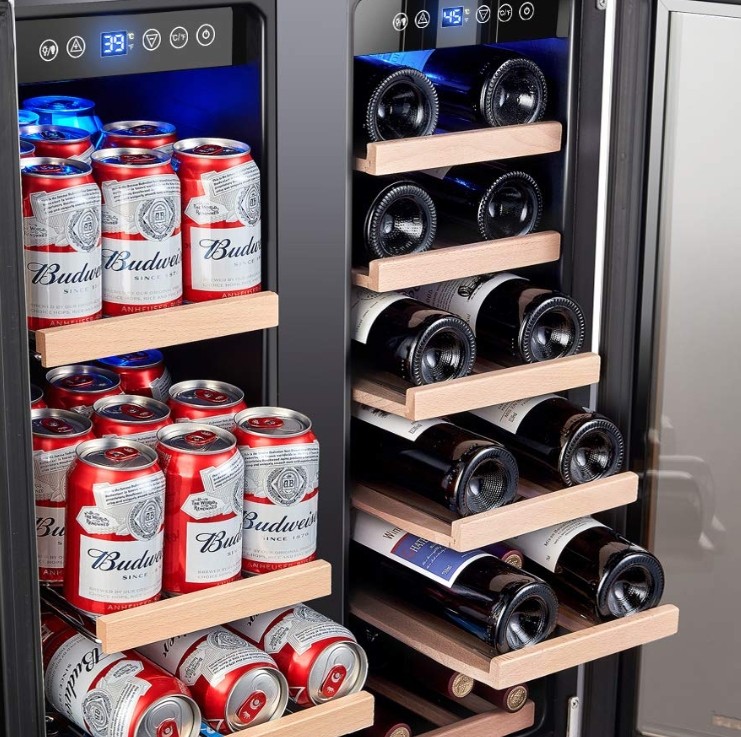 Not all
beverage coolers
are created equal. But you can divide them into two different categories: indoor or outdoor. These beverage cooler categories are not interchangeable. However, stories of people using beverage coolers in both indoor and outdoor spaces are not unheard of. It's a common misconception that beverage refrigerators fit anywhere - under kitchen cabinets, in the backyard, or next to the grill. but it is not the truth. If a beverage cooler is not installed in the correct location, then homeowners risk compromising the lifespan and functionality of their equipment.
Well, the first thing to consider is whether you need an indoor or outdoor beverage refrigerator. Will it become a permanent fixture in your home bar? Or, will it complete the functionality of your outdoor kitchen? This article will focus on the differences between indoor and outdoor beverage refrigerators. It will also tell you how to get the most out of your beverage cooler and help you choose the right model for your needs.
Indoor Beverage Cooler
Indoor beverage coolers are designed to maintain a consistent temperature (60-80 degrees Fahrenheit is typical for American homes). This means they cannot cope with, nor can they cope with, the temperature fluctuations that occur between seasons and between day and night.
To avoid burning out the compressor system in your indoor refrigerator, make sure it stays indoors at all times. When outside weather conditions change drastically, there is no need to work overtime to adjust the internal temperature.
Outdoor Beverage Cooler
Unlike indoor beverage coolers, outdoor beverage refrigerators can maintain a consistent internal temperature in highly volatile environments. Ask the following questions when shopping for an outdoor model to make sure your cooler is up to the task.
Is It Outdoor Rated?
When shopping for a beverage cooler for your outdoor kitchen or entertaining space, the most important factor you should consider is its ETL, UL, or CSA certification. These certifications are only awarded to products that pass a series of outdoor tests, such as outdoor performance, leak testing or safety trials. Check the product description or packaging of your outdoor beverage cooler. Both should include a verbal mention or a certification stamp of approval to show that the refrigerator is safe for outdoor use.
What Material Is It Made Of?
Almost all beverage coolers (indoor and outdoor) are made of stainless steel. But the food grade of these two types of stainless steel is different. The higher the grade, the higher the rust and corrosion resistance. Outdoor beverage refrigerators need to be 304 food-grade stainless steel or better to resist rust in wet weather conditions or environments. Anything less than 304 food grade is more susceptible to rain, snow, heat, or debris.
Outdoor beverage refrigerators tend to have additional weatherproofing features that indoor refrigerators do not. When a beverage refrigerator is equipped with a door and bearing seals, you can be assured that it will outlast other refrigerators and withstand harsher conditions. Combine these weatherproof features with the appropriate high-grade materials, and you have yourself a reliable outdoor beverage refrigerator.
Additional Features
Indoor and outdoor beverage coolers have many additional features to consider. Not all of these are essentials, but they're worth keeping in mind if you want more beverage fridge benefits. Look for the following features when looking for a beverage cooler:
Lock and Key: Both indoor and outdoor models can be equipped with security locks and keys. However, it might be more of a must-have for your outdoor refrigerator. If you keep food and drinks in the fridge overnight or are out on the town for the weekend, a lock and key will give you peace of mind - you'll know your stuff is always safe.
Digital Thermostat: Both indoor and outdoor models can be equipped with a digital thermostat. The digital thermostat is intuitive to use and gives you control to set the exact temperature you need. Whether you're looking for an indoor or outdoor refrigerator, a digital thermostat will add value.
Built-in or Freestanding: Indoor and outdoor beverage coolers are available as built-in or freestanding. Built-ins fit into standard cabinets in indoor or outdoor kitchens. A freestanding beverage refrigerator can be moved from room to room, or from patio to fireplace (depending on whether it's an indoor or outdoor refrigerator).
The above introduces the difference between indoor and outdoor beverage coolers, if you want to know more or want to buy beverage coolers, welcome to
contact us
.
Josoo is a professional
custom beverage cooler manufacturer
. Specializing in the production of kitchen appliances such as wine cabinets/beverage cabinets/beer cabinets/cigar cabinets/ice machines/dry refrigerators. The products have passed GS/CE/ETL/ERP/ROHS/REACH/DOE/CB and other certifications and reports. We have a strong technical team with more than 15 years of experience in the wine cabinet industry.
Whether you are a wine cabinet agent, a supermarket chain store, a wine cabinet wholesaler, a wine cabinet home improvement market, a wine cabinet distributor, a wine cabinet hotel project contractor or a wine cabinet e-commerce enterprise. We are one of the professional wine cabinet manufacturers in China who are able to pass ErP requirements. The current delivery time is about 45 days.