Wine Coolers Gaining Popularity Among Millennials
Share
Issue Time

Jun 25,2023
Summary
One particular trend that is gaining huge traction among millennials is the growing popularity of wine cabinets. This article will delve into the reasons behind this trend.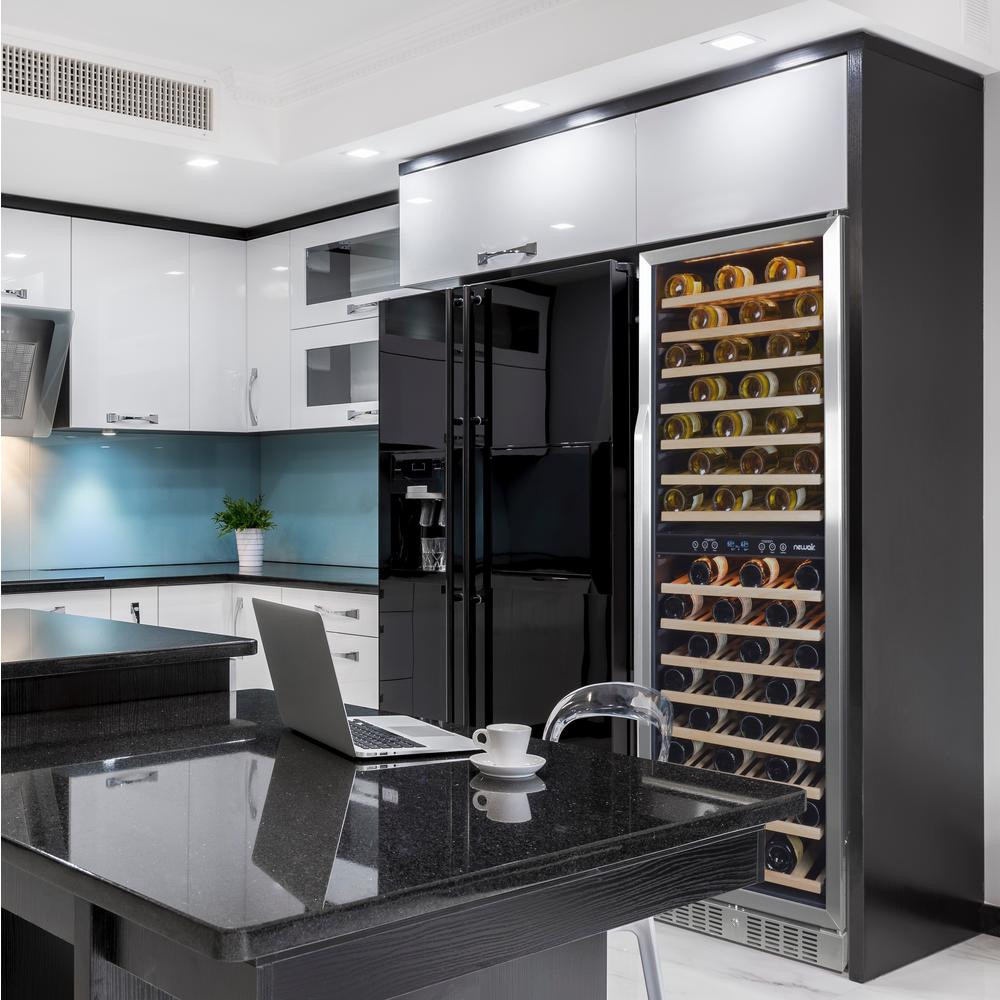 Millennials, the generation born in the early 80s to late 90s, are reshaping industries with their unique preferences and lifestyles. One particular trend that is gaining huge traction among millennials is the growing popularity of wine cabinets. This article will delve into the reasons behind this trend.
Evolution of Wine Consumption Habits
There has been a clear shift in the way millennials consume wine. Unlike previous generations, they are more inclined to explore different wine varieties, look for unique flavors, and experiment with food pairings. This shift has resulted in the emergence of new drinking habits and the demand for innovative products that enhance the wine-drinking experience.
Reasons Why Wine Coolers Are Increasingly Popular Among Millennials
1. Convenient and Multifunctional
Unlike traditional wine cellars or refrigerators, wine cooler refrigerators are designed for storing and chilling wine at the ideal temperature. With adjustable temperature controls, they ensure that each bottle of wine is kept at the perfect serving temperature, preserving flavor and aroma. This convenience allows millennials to enjoy their favorite wines without the need for extensive cellar space or constant temperature monitoring.
2. Portability and Mobile Lifestyle
Millennials are known for their active and busy lifestyles. Wine cooler refrigerators offer a portable solution for wine lovers who enjoy picnics, outdoor parties, or travel adventures. Lightweight and easy to transport, these compact appliances allow millennials to bring their favorite wine to various social occasions or enjoy a glass of wine while exploring new destinations. With wine cabinets, millennials can sip their favorite wines anytime, anywhere, adding a touch of sophistication to their experience.
3. Customization and Personalization
Personalization is an important aspect of the millennial consumer mindset. Wine cooler refrigerators meet this need for customization by offering a variety of features and designs. From single-zone coolers that adapt to specific wine types to dual-zone coolers that offer separate temperature settings for red and white wine, millennials can choose a wine cooler to suit their preferences and collections. Additionally, some wine cabinets feature adjustable shelving and LED lighting, allowing millennials to display their wine collections in a way that reflects their personal style and taste.
4. Health Awareness and Wine Preservation
Millennials are becoming more and more health conscious, and wine cabinets play an important role in satisfying their craving for well-preserved wine. A wine cabinet provides a controlled environment that helps protect wine from temperature fluctuations, light, and humidity, all of which can negatively affect a wine's quality and taste. By investing in a wine cabinet, millennials can ensure their wines age gracefully and maintain their integrity, allowing them to enjoy a glass of their best wine.
5. Social Media Influence and Wine Culture
The rise of social media has had a profound impact on millennial behavior and consumption trends. Wine culture is especially popular with millennials, with social media platforms becoming platforms for sharing wine experiences, recommendations, and knowledge. With its aesthetic appeal and modern features, the wine cooler refrigerator fits perfectly with social media-driven culture, offering millennials the opportunity to showcase their wine collections and experiences, further fueling their enthusiasm for creating and sharing wine-related content.
6. Wine Education and Exploration
Millennials have shown a keen interest in expanding their wine knowledge and exploring different wine varieties and regions. The wine cabinet provides a platform for wine education and discovery, allowing millennials to collect a variety of wines. They can try a variety of wines without committing to a large purchase or risking spoilage.
Wine cabinets benefit millennials wine cabinets allow millennials to pick and choose from a curated selection of wines, expanding their knowledge and palate preferences. They can stock different types of wine, from reds to whites and rosés, and experiment with food and wine pairings. Millennials can explore different regions, grape varieties, and styles, developing a deeper appreciation for the art of winemaking. The wine cabinet serves as a gateway to wine education, encouraging millennials to learn about wine production, the aging process, and the unique characteristics of different wines.
7. Entertainment and Socializing
Millennials are known for their love of socializing and throwing parties. Wine coolers enhance the ability to entertain guests and create memorable experiences. With a well-stocked wine cabinet, Millennials can offer a variety of wines to suit different preferences and occasions. They can plan themed wine-tasting or wine-and-cheese pairing events, improve their hosting skills and develop a sense of community and connection. The liquor cabinet becomes a conversation centerpiece and a symbol of hospitality, making millennial social gatherings more enjoyable and sophisticated.
8. Environmental Awareness
Sustainability and environmental awareness are important considerations for millennials. Wine coolers offer an environmentally friendly alternative to traditional cooling methods. These devices are designed to be energy efficient, minimizing their impact on the environment. Additionally, by properly storing wine in the wine cooler, millennials can reduce wine waste and ensure that opened bottles stay fresher for longer, avoiding unnecessary down the drain. The combination of convenience and sustainability makes wine coolers an attractive option for environmentally-conscious millennials.
In Conclusion
The growing popularity of wine coolers among millennials is the result of several factors. Millennial preferences and lifestyle choices have upended traditional wine consumption habits and reshaped the wine industry. Wine cabinets offer this generation a modern and engaging way to explore, enjoy and share their wine experiences. If you want to know more about wine coolers or want to buy wine coolers, please
contact us
.
Josoo is a professional
custom wine cooler manufacturer
. Specializing in the production of kitchen appliances such as wine cabinets/beverage cabinets/beer cabinets/cigar cabinets/ice machines/dry refrigerators. The products have passed GS/CE/ETL/ERP/ROHS/REACH/DOE/CB and other certifications and reports. We have a strong technical team with more than 15 years of experience in the wine cabinet industry, and our products are innovatively designed to meet different customized OEM needs.