Why Find a Wine Cooler Manufacturer in China?
Share
Issue Time

Jun 6,2023
Summary
Known for its manufacturing capabilities, China offers many benefits to those seeking a wine cooler manufacturer. Read on to learn more about the benefits of working with a Chinese wine cooler manufacturer.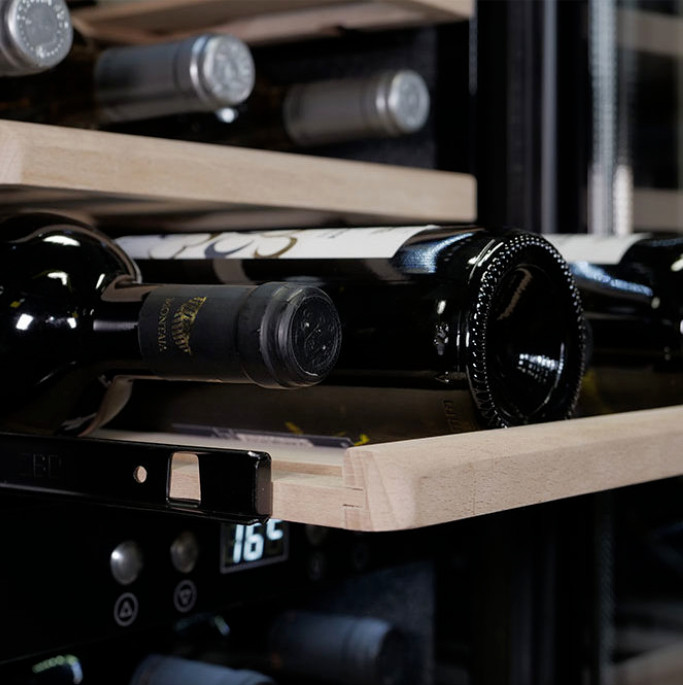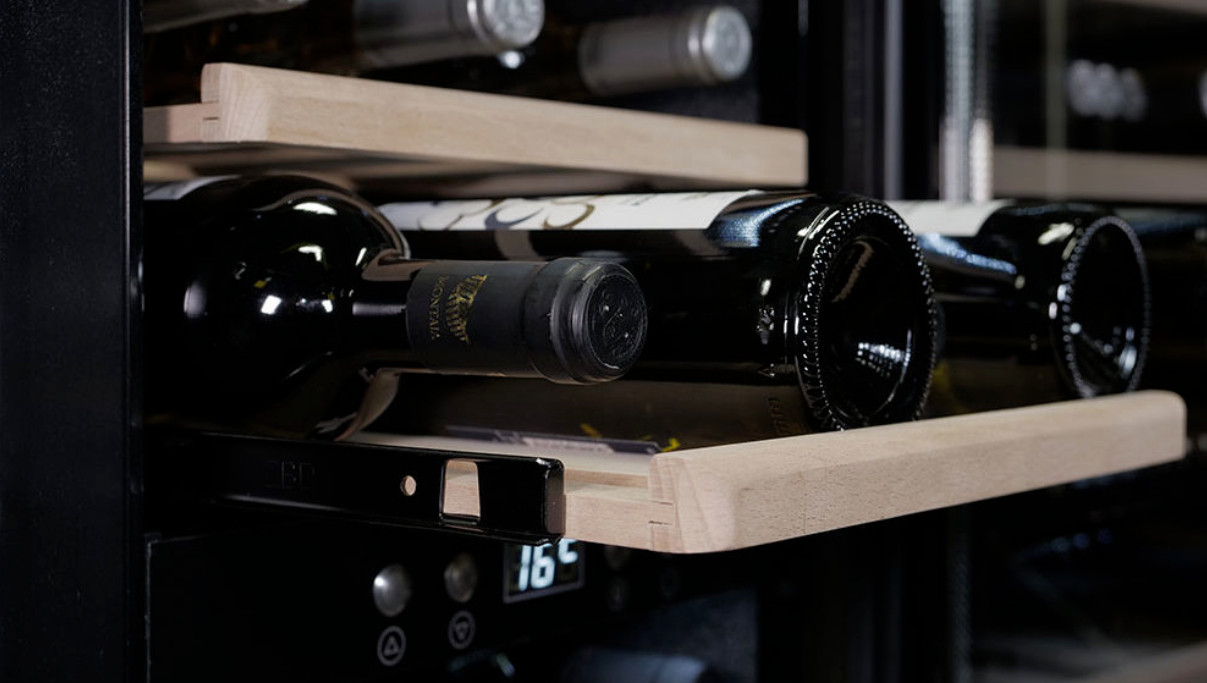 In recent years, the wine industry has developed rapidly, and more and more people have begun to appreciate and collect wines from all over the world. As a result, the demand for wine storage solutions such as wine cabinets has skyrocketed. Wine cabinets provide ideal conditions for preserving and aging wines, ensuring that their quality and taste are preserved over time. For enterprises and individuals looking for high-quality wine cabinets, it is very important to find reliable manufacturers. Known for its manufacturing capabilities, China offers many benefits to those seeking a wine fridge manufacturer.
Benefits of Finding Wine Cabinet Manufacturers in China
High-Quality Workmanship
China has a reputation for producing goods with exquisite craftsmanship. When it comes to
wine coolers
, Chinese manufacturers are known for their attention to detail and precision in creating these professional storage units. Skilled artisans and experienced craftsmen ensure that each wine cabinet is meticulously crafted to meet the highest quality standards.
Cost-Effective Production
One of the main reasons why businesses and individuals turn to Chinese manufacturers is the cost-effectiveness of production. China has a well-developed manufacturing infrastructure that allows for economies of scale, thereby reducing production costs. This cost advantage translates into competitive pricing for wine coolers, making them more affordable for customers without compromising quality.
Extensive Design Options
Chinese wine fridge manufacturers offer a variety of design options to suit different preferences and requirements. Whether you are looking for a traditional wooden wine cabinet or a modern and stylish design, you can find a manufacturer in China that can provide the style you want. With extensive experience and design expertise, Chinese manufacturers can offer innovative solutions and customization possibilities to meet your specific needs.
Customization and Branding Opportunities
Partnering with a wine fridge manufacturer in China can provide opportunities for customization and branding. Whether you are a wine retailer looking to add a logo to your cabinets, or an individual looking for a personalized feature, Chinese manufacturers have you covered. They have the ability to combine custom designs, finishes, and branding elements to create a unique wine cooler fridge that reflects your brand or personal style.
Factors to Consider When Choosing a Wine Cabinet Manufacturer in China
When considering wine cooler manufacturers in China, there are several factors to consider:
Reputation and Experience
Research the manufacturer's reputation and track record in the industry. Look for customer reviews, testimonials, and references to gauge their reliability and trustworthiness. Manufacturers with a solid reputation and experience are more likely to offer quality products.
Manufacturing Capabilities and Quality Control
Assess the manufacturer's manufacturing capabilities and quality control processes. Make sure they have advanced equipment, skilled workers and strict quality control measures. This ensures that wine cabinets are produced to the highest standards of craftsmanship and durability.
In-Line with International Standards
Check that manufacturers adhere to international standards and certifications, such as ISO certification, and comply with relevant regulations. This ensures that the wine cooler fridge meets safety and quality standards and is suitable for export to different markets.
Communication and Language Barriers
Consider the manufacturer's ability to communicate effectively in English or your preferred language. Smooth communication is essential to discuss specifications, design requirements, and any issues that may arise during production. Choose a manufacturer that has solid communication channels and can overcome potential language barriers.
How to Find a Reliable Wine Cabinet Manufacturer in China?
Finding a reliable wine cooler manufacturer in China involves the following steps:
Online Research and Catalogs
Search online directories, trade portals, and industry-specific websites to find lists of wine cooler manufacturers in China. Follow their websites, product catalogs, and company profiles to assess their capabilities, specializations, and customer reviews.
Attend Trade Shows and Exhibitions
Attend trade shows and exhibitions related to the furniture and home improvement industry. These events provide the opportunity to connect with manufacturers, see their products in person, and make direct connections with potential suppliers.
Seek Advice from Industry Professionals
Contact an industry professional such as an interior designer, architect, or wine industry expert for advice on reliable wine cooler manufacturers in China. Their expertise and network can guide you to reputable manufacturers.
Verify Credentials and Authentication
Once you have shortlisted potential manufacturers, verify their credentials and certifications. Check that they have the necessary licenses, quality certifications, and compliance with international standards. This step ensures that you are dealing with a legitimate and trustworthy manufacturer.
The Process of Cooperating with Chinese Wine Cabinet Manufacturers
Working with a wine cooler fridge manufacturer in China involves the following steps:
Initial Contact and Communication
Contact the manufacturer by email or phone to express your interest in their wine cooler products. Clearly communicate your requirements, specifications, and quantities required. This sets the stage for a successful partnership.
Design and Specification Discussions
Engage in detailed discussions about wine cabinet designs, materials, dimensions, and finishes. Provide sketches, technical drawings or reference images to accurately communicate your vision. The manufacturer's design team can provide advice and guidance based on their expertise.
Sampling and Prototyping
Request a sample or prototype of a wine cabinet to evaluate its quality, functionality, and aesthetics. This step allows you to make any necessary adjustments or improvements before proceeding to mass production.
Production and Quality Control
Once the design and samples are approved, the manufacturer begins the production process. They source materials, manufacture cabinets, and implement quality control measures at each stage to ensure consistency and compliance with specifications.
Transportation and Logistics
Coordinate with manufacturers on shipping and logistics arrangements. Discuss packaging requirements, shipping options, and delivery schedules. Make sure proper documentation and insurance are in place for a smooth and safe shipment.
There are many benefits to finding a wine cooler fridge manufacturer in China, including high-quality workmanship, cost-effective production, a wide range of design options, and customization opportunities. When selecting a manufacturer, consider their reputation, manufacturing capabilities, compliance with international standards, and communication skills. The process of working with a Chinese manufacturer includes initial contact, design discussions, sampling, production, and shipping coordination. Overcoming challenges such as cultural differences, intellectual property protection, quality control, and timely delivery requires effective communication, legal safeguards, and proactive monitoring. By finding a reliable wine cabinet manufacturer in China,
Why Buy a Wine Cooler from Josoo?
Whether you are a wine cabinet agent, a supermarket chain store, a wine cabinet wholesaler, a wine cabinet home improvement market, a wine cabinet dealer, a wine cabinet hotel project contractor, or a wine cabinet e-commerce. We are one of the professional
custom wine cabinet manufacturers
in China who are able to pass ErP requirements. Our premium commercial wine cabinets are designed with state-of-the-art wine refrigeration technology to ensure your wine collection is always in optimal storage condition. At Josoo, we pride ourselves on our responsive technical service, allowing you to make money efficiently with our commercial wine coolers. Trust us to provide the perfect wine storage solution for your business needs. If you want to buy a wine cabinet, welcome to
contact us
.