How to Prepare a Cigar Humidors?
Share
Issue Time

May 22,2023
Summary
Owning a cigar humidor is a great way to preserve the flavor of your cigars and prolong their life. Before you start using your cigar humidor, you need to do a few things.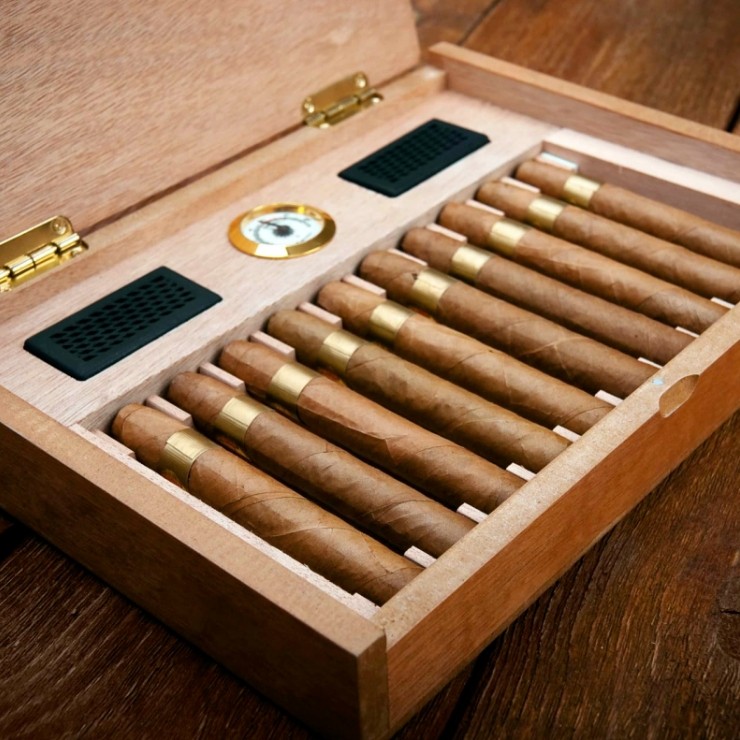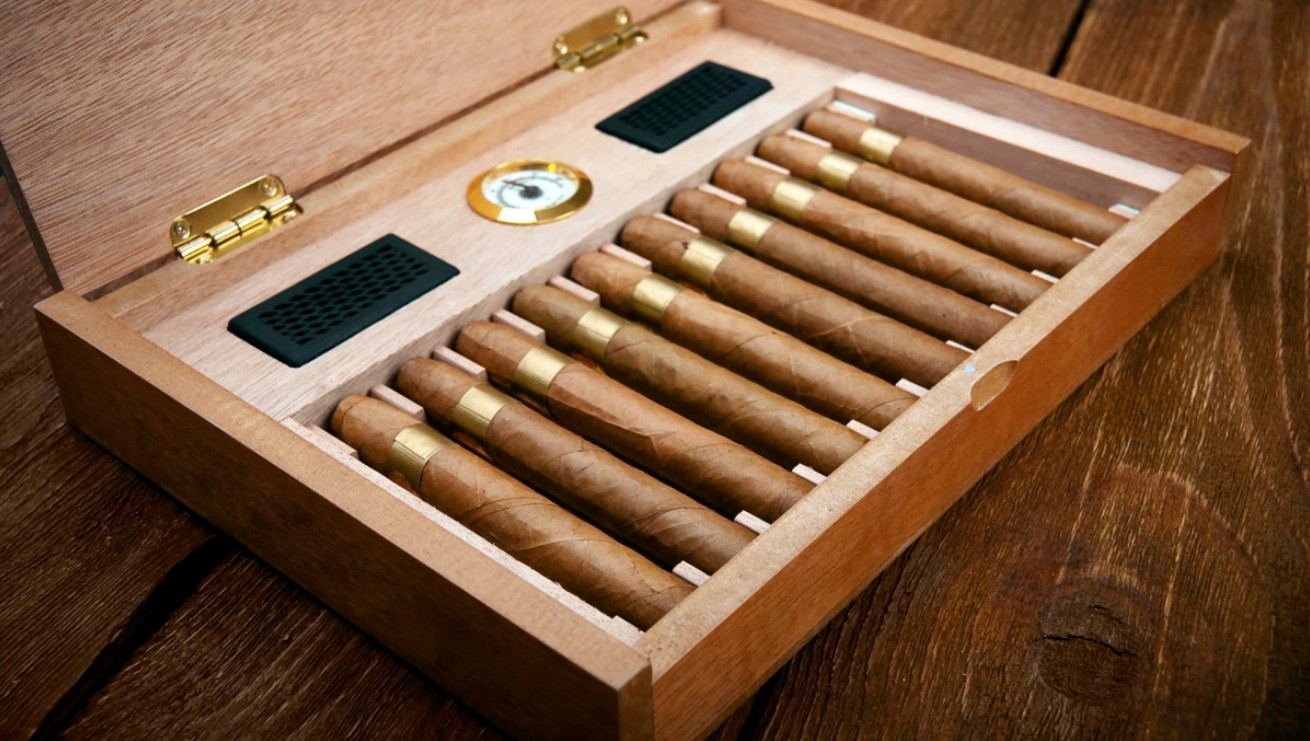 Owning a cigar humidor is a great way to preserve the flavor of your cigars and prolong their life. Before you start using your cigar humidor, you need to do a few things. You will need to season your cigar humidor and ensure that the humidity level is sufficient to store your cigars safely.
Part 1: Starting the Seasoning Process
1. Gather Your Materials
You can find most of the materials you'll need at your local hardware or department store. However, you will also need a hygrometer. This is a device that measures moisture in the atmosphere. You might be able to find one at a drug store, department store, or hardware store. You will also need the following:
- Distilled water
- A plastic bag
- A cloth or rag
- A sponge
2. Activate Your Hygrometer
This will ensure that the hygrometer can adequately measure moisture. Get a towel and wet it. Use lukewarm water only.
- Wrap the hygrometer in a towel. Let stand for 30 minutes.
- Remove the hygrometer from the towel and calibrate it so it reads 95% to 97%. Every hygrometer is calibrated differently. Refer to the manufacturer's instructions on how to calibrate your product.
- If the hygrometer reads 95% to 97% when removed from the towel, it is ready to use. You don't need to calibrate it.
3. Perform Any Necessary Cleaning
If your cigar humidor is new, you probably don't need to clean it. However, if you are prepping an old cigar humidor, give it a quick clean before continuing with the process.
- If you have old tobacco or debris in your cigar humidor, spray the inside of the cigar humidor with compressed air.
- Wipe the inside of the cigar humidor with a damp rag.
1. Immerse the Humidifier in Distilled Water
Most cigar humidors come with a small round humidifier. If you don't have one, you can order one online or buy one at a tobacconist. Fill a bowl with distilled water. Place the humidifier in the bowl so that it is completely submerged.
- Keep the humidifier face down. Soak it in water for 2 to 3 minutes.
- When removing the cigar humidor, wipe off excess water with paper towels.
- Make sure to use distilled water. Tap water can damage a cigar humidor.
2. Put the Plastic Bag and Wet Sponge into the Cigar Box
Open your cigar humidor. Line the bottom with a plastic bag. Wet the sponge with distilled water and place the sponge on top of the plastic bag.
3. Install Hygrometer and Humidifier
They are mounted on the inner lid of the cigar humidor. You should be able to figure out where the parts are installed by seeing where they are installed. Consult your cigar humidor's instruction manual if you are unsure.
- With the hygrometer and humidifier in place, close the cigar humidor.
- Place the cigar humidor where it will not be disturbed. Leave it off for 12 to 24 hours.
4. Repeat the Process Again
After 12 to 24 hours, you will repeat the whole process again. Submerge the humidifier in water and line the cigar humidor with a plastic bag and sponge. Then, install a humidifier and hygrometer, and leave the cigar humidor for 12 to 24 hours.
- When finished, the humidity level should be between 65% and 75%. It may be slightly higher after the process is complete. Let the moisture level drop for a few minutes.
- After repeating this process a second time, your cigar humidor may not be between 65% and 75%. In this case, you need to repeat the process one more time.
Part 3: Caring for Your Cigar Humidor
1. Store Cigars Properly
You should remove the wrapper from your cigars before storing them in a cigar humidor. A cigar that is choked by its wrapper doesn't breathe well. This will prevent them from being seasoned and seasoned, which is the point of a cigar humidor.
2. Limit the Frequency of Opening the Cigar Humidor
You want to keep the humidity level steady. Frequent opening of a cigar humidor can cause the interior to lose moisture. Only open the cigar humidor when you need to smoke cigars. Quickly remove one and close the cigar humidor.
3. Rewet as Needed
Humidity in a cigar humidor should be between 65% and 75%. Check the hygrometer occasionally to make sure the water level hasn't dropped.
- If the humidity drops, you will have to repeat the preparation process. You can re-wet your cigar humidor the same way you prepared it initially.
- Always use distilled water when repeating the process. This is as important the second time as it is the first. Tap water can damage a cigar humidor.
4. Safe Storage of Cigar Humidors
Cigar humidors should be stored away from sunlight. You should also keep your cigar humidor away from heat or air conditioning ducts, as well as indoor lighting.
- The drawer is a great place to store your cigar humidor.
- If you have children or animals, keep the cigar humidor out of their reach.
The steps and methods of preparing cigar humidors have been introduced above, if you want to buy cigar humidors online, please
contact us
.
Josoo is a professional
custom cigar humidor manufacturer
. Specializing in the production of cigar boxes/wine cabinets/beverage cabinets/beer cabinets/ice makers/dry refrigerators and other kitchen appliances, etc. Products are certified and reported by GS/CE/ETL/ERP/ROHS/REACH/DOE/CB. We have a strong technical team with more than 15 years of experience in the wine cabinet industry, and our products are carefully designed with innovative P, and can meet the needs of different customized OEMs.