What to Look for in a Built-in Kitchen Wine Fridge?
Share
Issue Time

Apr 10,2023
Summary
Today we're going to talk about the perfect built-in kitchen wine fridge for you and your kitchen space, and what to look out for when buying one.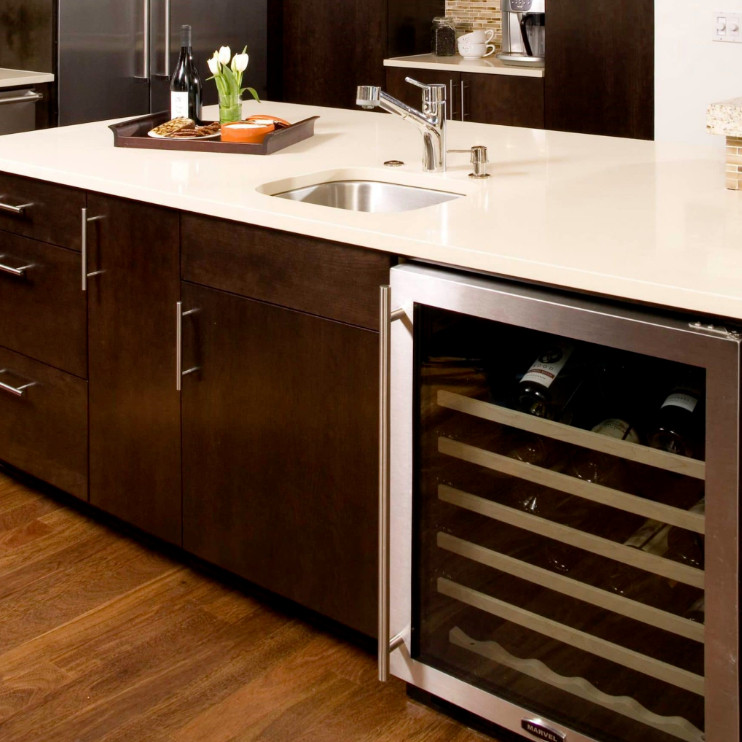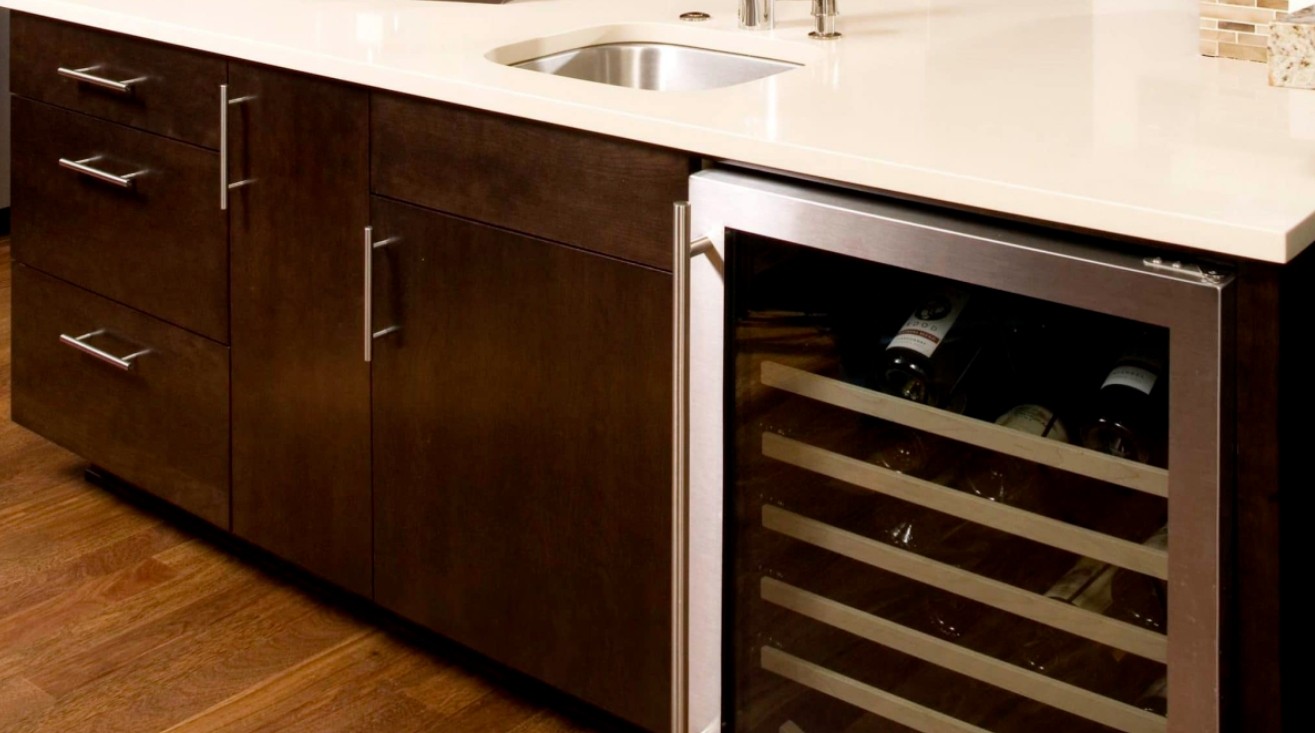 If you're an avid wine drinker and lover and you no longer have enough room in your kitchen fridge to store your bottles of wine - or maybe you want to start taking your wine storage more seriously, look no further It's time, because it might be time to invest in the right wine refrigerator for your home.
Today we're going to talk about the perfect built-in kitchen wine fridge for you and your kitchen space, and what to look out for when buying one.
Practical and stylish wine cabinets come in a variety of different sizes to match the size of the wine collection you have and need, or depending on the space you have available. A wine refrigerator can transform your kitchen, so read this guide to learn more.
A built-in wine refrigerator has serious design appeal for those who appreciate good kitchen design. A model wine cooler like this one can elevate a kitchen, and whether you have a modern kitchen or a more traditional one, an integrated wine cooler system can help bring a little something extra to any home.
Built-in coolers fit seamlessly into your kitchen cabinets and are the perfect option or solution for those with limited floor space or kitchen space. Its convenience is combined with capacity options to suit every person, every family, and every wine storage need.
It is essential for built-in wine coolers that they have proper ventilation in order to work effectively. Though many built-in systems cleverly ventilate the front of the unit, meaning you don't have to worry about that. However, it is worth double-checking and keeping this in mind when choosing a built-in wine cooler for your kitchen unit space.
Freestanding Wine Refrigerator
While this blog post is all about built-ins, it's worth mentioning freestanding wine coolers so you can weigh your options and make the right decision for you.
Freestanding wine refrigerators have no size limit, so if you plan on storing a lot of wine bottles at once (we're talking over 40), it might be worth looking into freestanding options.
The downside to freestanding wine cooler models is that they tend to take up more space than integrated models - so make sure you have the space you need in your home or kitchen. Freestanding units also need to be placed not against a wall, under a wall, or in a cabinet.
Something to Look for
If you've decided on a built-in wine cooler for your needs and your kitchen, here are some things to read and consider.
Size
You need to consider the size of the cooler you want, whether you want a dedicated wine fridge for just a few bottles or a large fridge for large quantities of wine. The size of the cooler you choose may be influenced by the space available in your kitchen.
If your space is limited, don't worry, you can still get some amazing slim design wine cabinets, with a width of 150mm, this might be the perfect option for you, and it won't take up too much of your precious counter lower space while still storing about seven bottles of Bordeaux.
If you want to hold more than seven bottles of wine but still want a relatively compact wine cabinet, then choose a built-in wine cabinet with a width of approximately 300-600mm. This will fit comfortably under a cupboard for a seamless look and is slightly oversized so it holds 17-40 bottles of Bordeaux. Wine cabinets of this size will usually give you the option of a dual-zone model, while smaller models may only give you the single-zone option.
Dual zone coolers are worth having and are especially useful if you want to store different types of wine at the same time.
Single Zone or Dual Zone
Another thing to consider when choosing a wine cabinet for your home is the type of wine you will be storing. If you enjoy both red and white wine, it's worth opting for a dual-zone unit. This allows different types of wine to be stored at optimal storage and serving temperatures. Since red and white wines are stored at different temperatures, they should be enjoyed optimally.
If you drink a lot and only like one type of wine, choosing a dual-zone wine cooler shouldn't be your top priority when deciding which model to buy.
If this is the case, a single-compartment wine cooler should be just right for you. Red wine can be stored at room temperature in the right environment, so if you don't drink a lot of red wine, or prefer to store it at room temperature, for example in a wine rack or wine cabinet, then again a single zone, would be just right for you.
Consider what type of wine you're drinking and planning to store, and review the product descriptions for each model when deciding which one to buy.
Protect
No matter how much wine or what type of wine you store, you want to store your wine as safely as possible. That's why certain features of wine cabinets are really beneficial for your wine storage, whether it's for short or long-term storage of your wine.
The UV-treated glass door protects your wine from the sun and any rays. Some coolers are also equipped with anti-vibration technology, which is very useful as it keeps the deposits from being disturbed.
With these extra protections, your wine will be protected from possible disturbing elements in the kitchen and at home. If you are looking for built-in or freestanding wine cabinets, please
contact us
. Josoo as a professional
custom wine cabinet manufacturer
has a strong technical team with more than 15 years of experience, and the products have innovative patented designs, which can meet different custom OEM needs. Our products have been certified and reported by GS/CE/ETL/ERP/ROHS/REACH/DOE/CB.