Wine Cooler or Beverage Cooler: Which to Choose?
Share
Issue Time

Mar 13,2023
Summary
Both wine cabinets and beverage refrigerators are used to store beverages. What is the difference between them? Should you buy a beverage center or a wine cooler? Read on to learn more.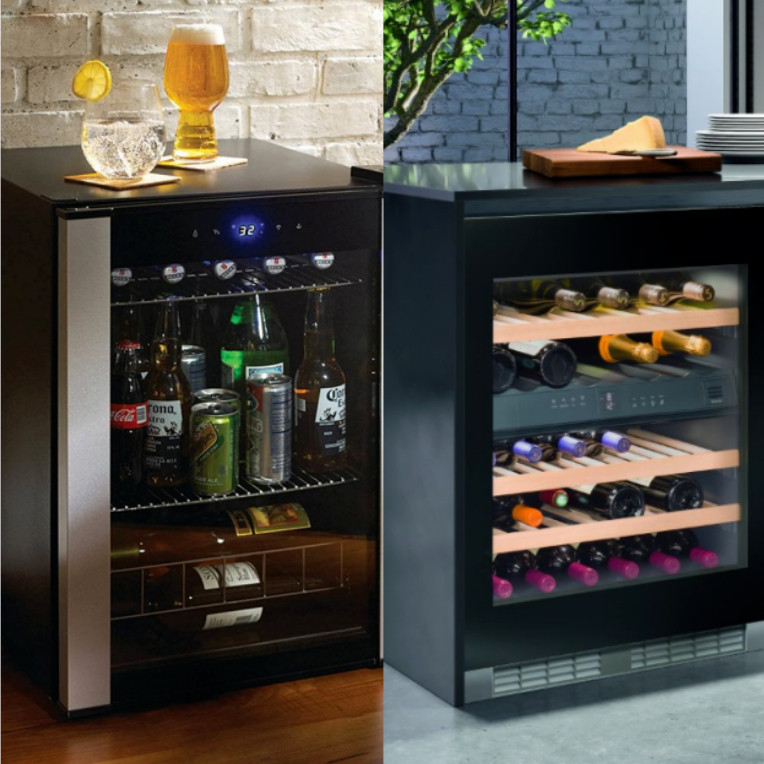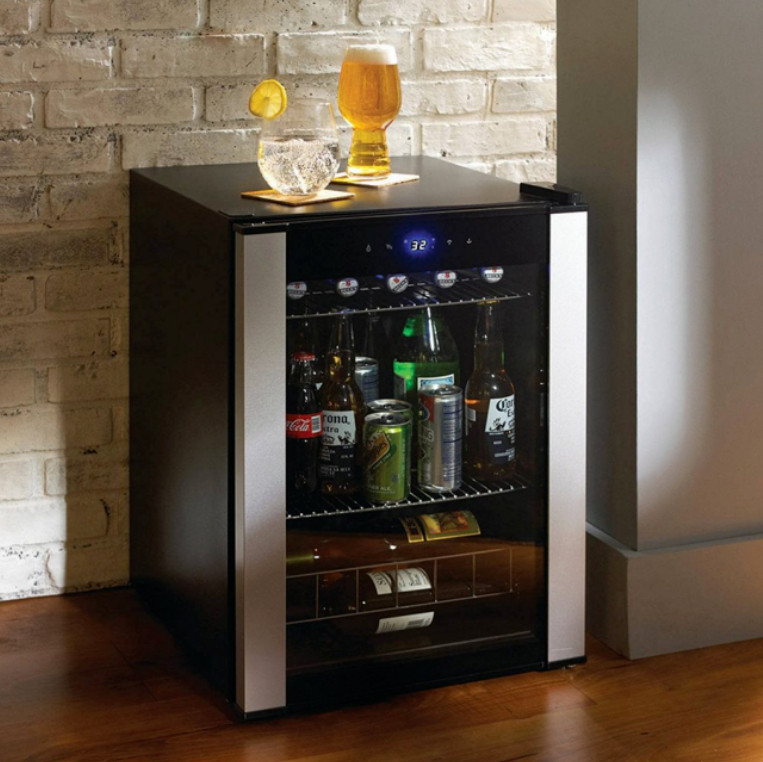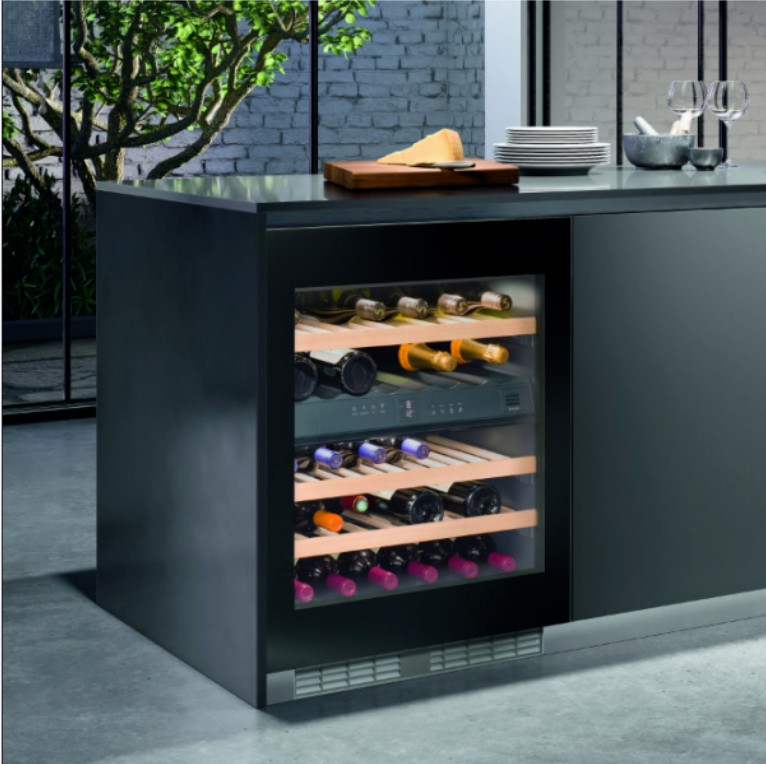 Both wine coolers and beverage refrigerators are used to store beverages. What is the difference between a wine cabinet and a beverage cabinet? Should you buy a beverage center or a wine cooler? Read on to learn more.
The wine cabinet is an appliance specially designed for storing red wine. A wine cooler is an insulated unit that contains wine racks and a cooling system. Wine thrives in a steady cool temperature of around 55 degrees Fahrenheit. Wine refrigerators are made to maintain these conditions.
Additionally, wine refrigerators feature LED interior lighting, digital temperature control panels, glass or solid doors, locks, and charcoal filters to prevent odors and help retain humidity. Wine cabinets may be designed with one or two separate temperature zones that can be used to keep different varieties of wine at the ideal storage or serving temperature. Wine coolers are available in a variety of sizes and can hold a few bottles or hundreds of bottles.
The Characteristics and Configuration of the Wine Cooler
Did you know that wine cabinets can have multiple zones to hold red and white wine at different temperatures? There are various installation options, which you will learn about below.
Single Zone Wine Cabinet
With a single-zone wine cooler, you can expect to distribute and maintain one temperature throughout the box. In other words, all bottles are chilled to the same level. Internal shelves are designed to hold each bottle individually, allowing for optimal cooling conditions (i.e., bottles do not overlap and inadvertently heat contents).
The cooling mechanism for running a single-zone wine cooler can be compressor-based or thermoelectric without any hindrance as it only needs to be cooled to one temperature.
Dual Zone Wine Cabinet
If you're a sommelier and not a novice, you'll find joy in a dual-zone wine cabinet. This wine cabinet holds a wide range of wines and can cool its contents in a separate temperature-defined zone. Unlike single-zone coolers, this unit has two separate storage compartments inside, usually separated by a horizontal partition.
Like its single-zone counterpart, a dual-zone wine cooler can use either compressor-based or thermoelectric-based cooling, but there may be some differences. With compressor cooling, there is a good chance that two different mechanisms will be used to cool the separate compartments. On the other hand, for thermoelectric cooling, you need to change the thermoelectric rods in different compartments.
Finally, dual-zone coolers can also display purpose-built racks to hold each bottle individually - and there's no need to adjust the temperature, as these are preset to ideal conditions.
Freestanding and Built-in
Depending on your preference, you can choose a freestanding or built-in wine cooler! As with many home appliances, freestanding options have vents on the back of the unit, while recessed versions have vents on the front of the unit, so they can fit in cabinets or under counters.
Built-in wine refrigerators can also be customized, and panel-ready to match your cabinets - whether you wish to install one in the kitchen, backyard, garage, or study. It all depends on the intended location of the device and the look you want to achieve.
A beverage cooler is an appliance used to store beverages. Like food refrigerators, beverage refrigerators are insulated, airtight, and have a cooling system. Storage systems within beverage coolers consist of wire shelves or flat tempered glass shelves.
Standard features on beverage centers include the LED interior lighting, digital temperature control panels, glass or solid doors, and locks. Many beverages can be stored in a beverage cooler, including beer, water, sports drinks, and juices. Some beverage centers are designed with separate temperature zones that allow you to store drinks and wine. Beverage and wine coolers have a similar temperature range, between 41 and 68 degrees Fahrenheit.
Types, Features, and Configurations of Beverage Centers
Unlike wine cabinets, there are fewer considerations when choosing a beverage center, as shown in the more succinct rundown below.
Compressor Beverage Center
Using the same technology as compressor wine coolers, compressor beverage centers are more common than those that use thermoelectric cooking.
It is worth mentioning here that compressor-based refrigerators are less expensive to maintain and more energy efficient than thermoelectric refrigerators. That said, thermoelectric refrigerators aren't without their advantages -- namely, quieter operation and longer lifespan.
Shelves and Adjustable Shelves
Since beverage coolers are designed to hold a variety of beverages, you can expect them to offer greater versatility in storage capacity than other refrigerators. For better organization (and visibility into your inventory), you can look for models that have sliding shelves and shelves.
Shelves in wine cabinets are often found in beverage centers. Fortunately, at cooler temperatures (up to 70 degrees), you can also store soda, beer, and sparkling water.
In addition to adding storage capacity, the adjustable shelf is perfect for holding canned drinks and accommodating larger or oddly shaped beverage containers.
For reference, the 24-inch model with the adjustable organizer can hold up to 14 wine bottles or 111 soda cans.
Freestanding and Built-in
Like its wine cabinet counterparts, freestanding beverage centers are designed to look great anywhere. With fully finished exterior paneling, a freestanding beverage center needs about three inches of clearance around the unit to allow room for ventilation or risk overheating.
In contrast, built-in beverage centers are designed to fit flush with cabinets. These are front vent units, only the front door appears finished, while the sides of the unit appear plain or unfinished. Consistent with their relatively luxurious looks, these units are often more expensive than freestanding models, as they are also designed to be adequately ventilated without the risk of overheating. In the built-in category, an off-stage option is also available.
Wine Coolers & Beverage Centers
Although wine cabinets and beverage cabinets look similar, there are some notable differences:
Size: Wine cabinets are usually larger than beverage centers, as some can store hundreds of bottles. Beverage coolers are often installed under a kitchen counter or bar.
Shelving: Wine cabinets are designed for wine storage; therefore, shelves are designed to hold each wine bottle securely. Beverage coolers usually have flat or wire shelves to hold various bottles or cans. Combination wine and beverage coolers will feature two styles of shelves.
Doors That Open: Some beverage centers are designed like drawers, while most wine coolers open and close like a kitchen refrigerator.
Indoor/Outdoor: Some beverage coolers are designed for outdoor use. Wine coolers are generally not suitable for outdoor use because UV rays can damage the wine.
Should I Buy a Wine Cooler or a Drink Cooler?
You may be trying to decide between a wine cooler and a beverage cooler. If all you need is to store wine, a wine refrigerator is a smart investment in your collection. If you need to store a variety of beverages in addition to wine, then a beverage cabinet is a smart choice. Or if you already have an idea to buy a beverage cooler or wine cabinet, please
contact us
.
Josoo is a professional
custom wine cooler and beverage cooler manufacturer
, specializing in the production of beer cooler/wine cooler/beverage cooler/cigar cooler/ice maker/dry refrigerator and other kitchen appliances. The products have been certified and reported by GS/CE/ETL/ERP/ROHS/REACH/DOE/CB. We have a strong technical team with more than 15 years of experience in the wine cabinet industry, and our products are carefully designed and innovated to meet different customized OEM needs.