What is the Optimum Temperature for a Beverage Cooler?
Share
Issue Time

Feb 16,2023
Summary
Beverage coolers are a great solution for cooling beverages. So what's the best temperature for a beverage fridge? Read on to learn more.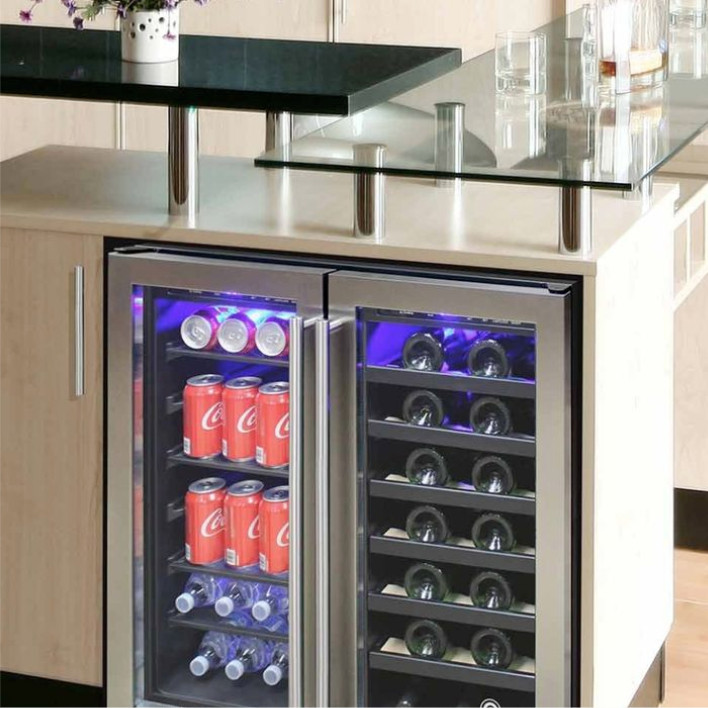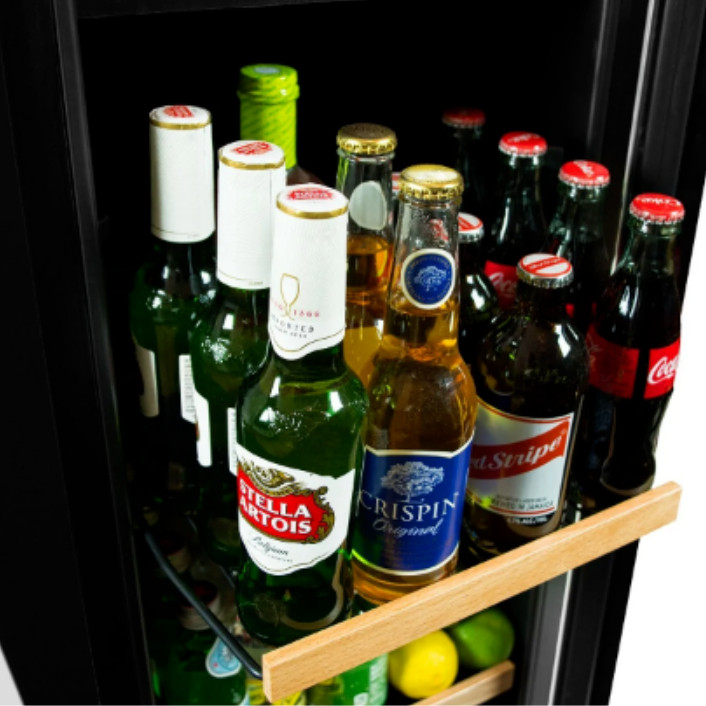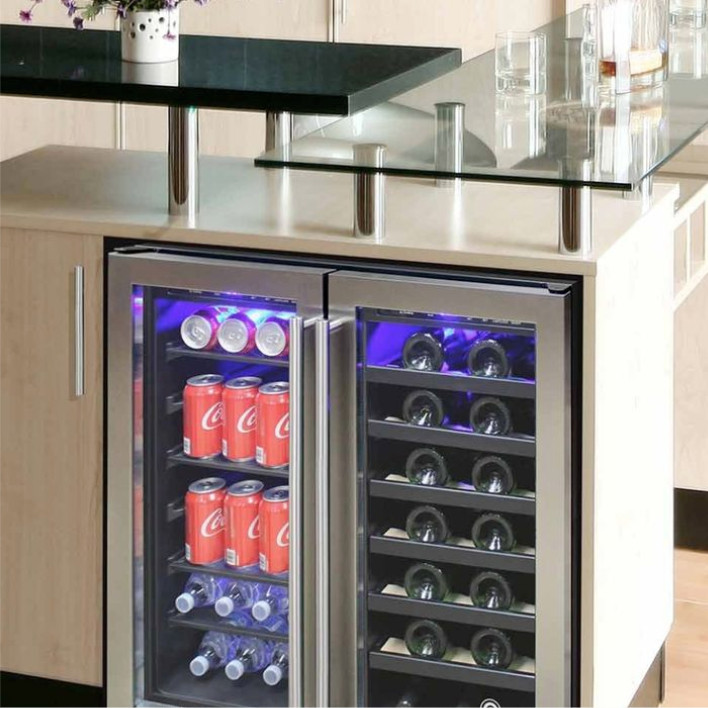 Beverage coolers
are a great solution if you want your beverages to be stored at their optimum temperature. With the easy-to-operate digital temperature control panel, the beverage cooler can be set to a temperature range of 39-64℉. What's the Best Temperature for a Beverage Refrigerator? It depends a lot on the kind of drinks you store.
Beer
If you're dedicating your beverage cooler to beer, you'll need to set the temperature within the ideal range. In general, most beers can be stored in a dark space with constant room temperature. However, to maximize shelf life, the recommended storage temperature is between 45 and 55℉. Some beers require a higher temperature to develop more aromas when served. Drink beer that is too cold and your palate may be numb to taste the beer.
Lower-quality beers can be served ice cold to help mask the taste. However, when it comes to craft beer, the right temperature is important to provide a complete drinking experience. According to the Home Brewers Association, beer should be served between 38-55 degrees Fahrenheit. Suggested serving temperatures are between 33 – 40℉ for mainstream beers and 40 – 45℉ for lagers and lagers.
Wine
The best storage temperature for most wines is 55℉. Wine likes a continuously cool and humid environment, not exposed to direct sunlight or unnecessary vibrations. Some beverage coolers have multiple temperature zones, and one zone can be designated for soda or beer, while another can be set up for wine, as long as it has the appropriate shelves.
Soda
The storage temperature for soda, soft drinks, or soda is largely a matter of personal preference. Store at 40℉ and serve at 38 to 42℉. You can always adjust the serving temperature of your soda by adding ice or letting it sit at room temperature for a few minutes to warm up.
Juice, Milk, Etc.
You can also use the beverage cooler to store other beverages such as juices and sports drinks. Juice should be stored at or below 41 degrees Fahrenheit, according to FDA regulations. Since most sports drinks are shelf-stable, the temperature at which they should be stored is largely a matter of personal preference. Josoo recommends storing milk at 40 degrees Fahrenheit. We do not recommend storing food in beverage coolers unless the beverage cooler is designed to hold both food and beverages. If you want to know more about beverage coolers or buy beverage coolers, please
contact us
.
Josoo is a professional
custom beverage cooler manufacturer
. Specializing in the production of beverage coolers/wine coolers/beverage coolers/beer coolers/humidors/ice makers/dry refrigerators and other kitchen appliances, etc. Products are certified and reported by GS/CE/ETL/ERP/ROHS/REACH/DOE/CB. We have a strong technical team with more than 15 years of experience in the wine cabinet industry, and our products are carefully designed with innovative P, and can meet the needs of different customized OEMs.