What is a Freestanding Wine Cooler?
Share
Issue Time

Dec 12,2022
Summary
Freestanding wine coolers keep your wine safe from heat, light, and anything else that can contaminate it, so let's take a look at what a freestanding wine cooler is and what makes them different.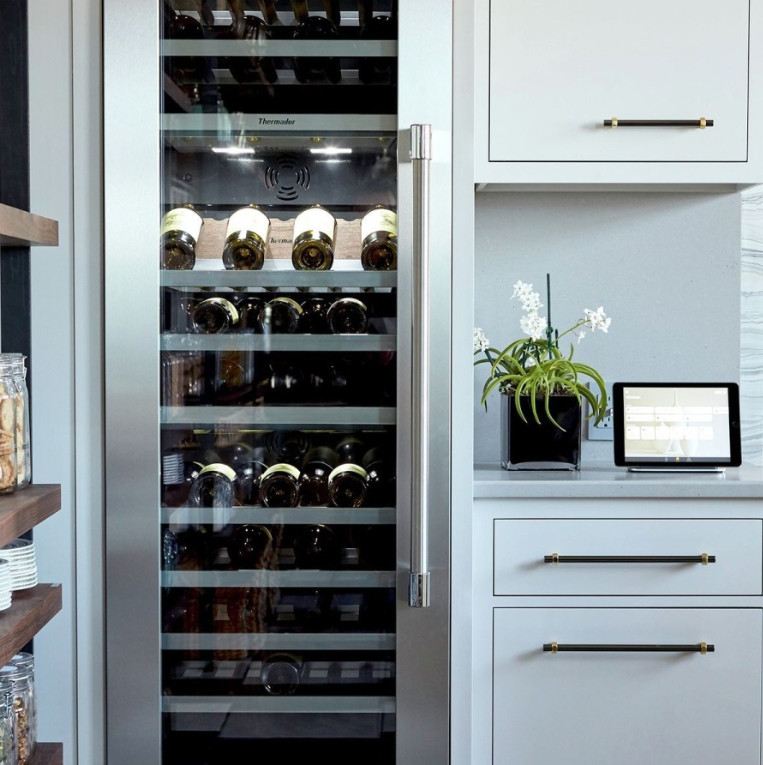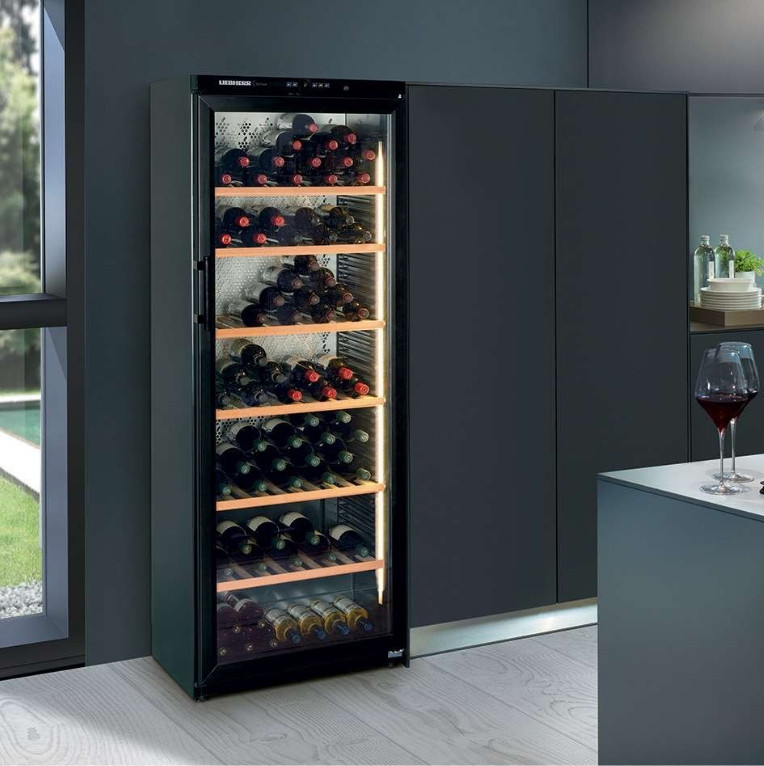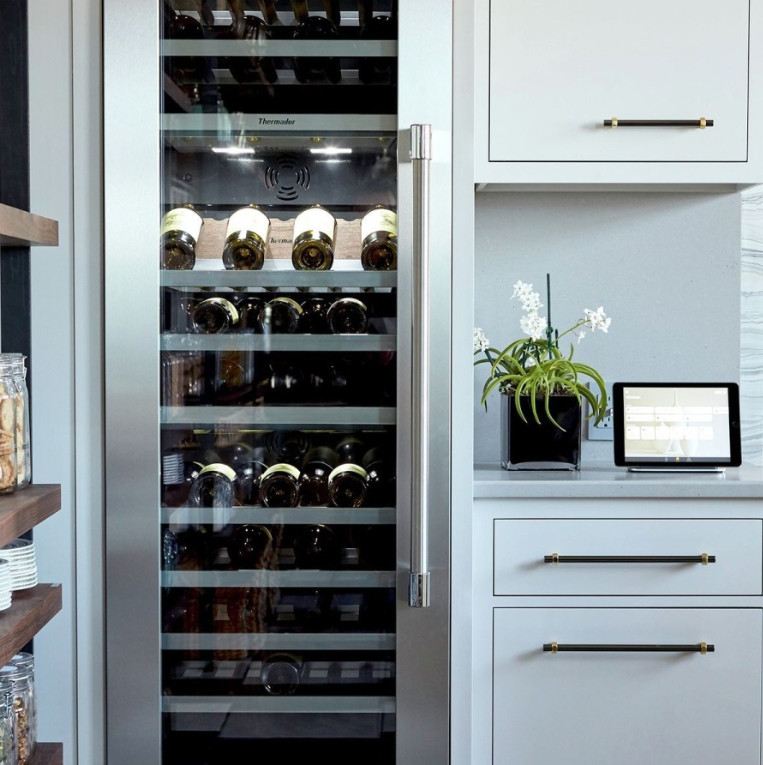 A wine cooler is a freestanding unit in which you can store wine at the ideal temperature. These devices typically have adjustable temperatures between 45 and 64 degrees, allowing you to store red or white wine at your convenience.
Available in a variety of finishes, sizes, and prices, wine coolers are the ideal storage solution for wine lovers. Freestanding wine coolers are different from your standard kitchen refrigerator. These devices ensure that the wine is kept away from heat, light, and other things that might contaminate it.
Let's take a closer look at what a freestanding wine cooler is, and what sets them apart.
If you're serious about collecting and preserving wine, then you should know that your kitchen refrigerator isn't up to the job. Here are reasons why a freestanding wine cooler is a better choice:
Larger Bottle Capacity
A standard refrigerator can hold no more than two or three wine bottles. The wine cooler has more space. You can keep all the bottles you need to quench your thirst or add to your collection. This extra capacity also means you can store your wine longer and age it at home.
Storing Wine at the Perfect Temperature
Standard refrigerators can be too cold or too humid to store wine. This affects the taste and quality of the wine. Freestanding wine coolers are designed to keep wine at the ideal temperature. Storing wine at the right temperature also allows you to age wine without compromising taste and texture.
Removable Shelves and Adjustable Temperature Zones
Another major advantage of using a wine cooler is that some models feature dual-zone cooling. Red wine and white wine should be stored at different temperatures.
A wine cooler with dual-zone cooling is best for those who store both red and white wine. The wine cooler also has removable shelves that can hold larger bottles for better control and organization of your collection.
Excellent Cooling
Most wine coolers are made with a thermoelectric cooling system rather than the vapor compression of a normal refrigerator. These systems are not only quieter but also more energy efficient. They also have less vibration, which means they don't stir up the sediment in the wine, which better preserves the natural flavor.
The Difference Between Freestanding and Built-in Wine Coolers
If you're looking for a wine cooler, you'll likely find that there are a lot of differences between the different types. One of the biggest differences is choosing between a freestanding or built-in wine cooler. The main difference between the two appliances is the location of the vents.
Any equipment placed under a counter or other surface should have adequate ventilation to prevent overheating issues. wine coolers are no exception. A vented wine cooler in the front allows you to assemble your equipment wherever you want.
If the vent is on the side or back of the unit, you'll need to leave enough space between the vent and the wall to allow air from the vent to escape. Another difference between the two types is the size of the wine cooler. Built-in wine coolers are similar in depth to kitchen counters and the other fixtures they come with.
This ensures you have enough room for the unit and doesn't stand out in your kitchen. Freestanding models come in different shapes and sizes and offer more freedom of choice. Both wine coolers have their pros and cons. The main advantage of choosing a freestanding cooler is that they are usually less expensive.
However, built-in units often offer more placement options because you can mount them under cabinets.
Freestanding Wine Cooler FAQs
Can I Store Any Size Bottle in a Freestanding Wine Cooler?
Most freestanding wine coolers are made for standard-size wine bottles. Some of these have larger shelves or removable shelves that allow you to store bottles of different sizes. Look for this feature if you think you need it.
Should I Choose a Single or Dual Zone Wine Cooler?
It depends on what you need. Single-zone coolers have one cooling temperature, while dual cooling zones have two. If you want to store two different types of wine with different cooling requirements - you need to choose a dual-zone wine cooler. If not, you can save money by opting for a single-zone cooler.
Are Freestanding Wine Coolers Child-friendly?
Most freestanding wine coolers have child protection features such as locks.
Are There Any Other Options to Consider?
There are several things to consider to ensure you get the right wine cooler for you.
First, consider how loud the machine is making. We recommend choosing models with thermoelectric cooling, as they are quieter. Also, check the rack construction on the equipment. Typically, shelves are made of wood, wire, or a combination of both.
In addition to the material used to make the rack, choose a model that allows you to store bottles of different sizes when needed. There are double doors if you don't mind paying extra for the freedom of choice.
Final Thoughts
No matter the size of your freestanding wine cooler, these appliances are great for any wine collector or drinker. Some freestanding wine coolers are better than others, so be sure to shop around to find the features that are most important to you.
Do you need double cooling? Do you need a reversible door? How much space do you need to store your wine? How big is your collection? These questions can all help you determine the ideal freestanding wine cooler for your home or business. If you still have questions or have ideas about purchasing a freestanding wine cooler, please
contact us
.
Josoo is a professional
custom wine cooler manufacturer
with nearly 20 years of experience. In the past five years, it has been committed to smart wine coolers, refrigerators, and other refrigeration products. JOSO always maintains that its listed products meet the policy standards of the customer's country, backed by industry-leading services and certificates. Our wine cooler products comply with most European and North American access regulations, and customers have confidence in introducing our products into their markets.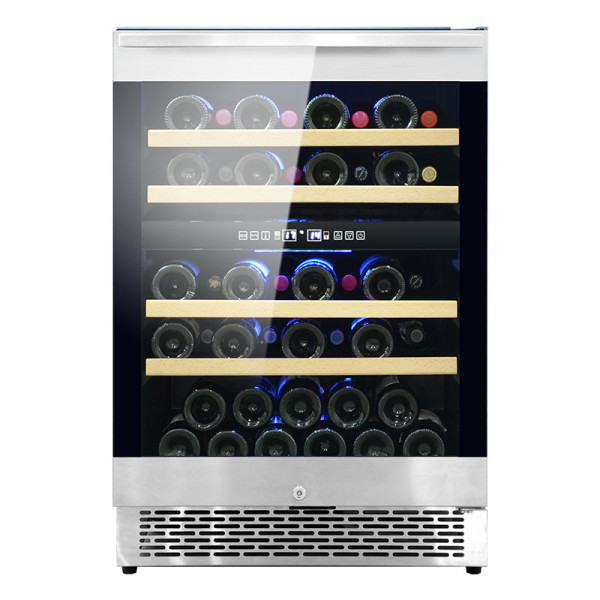 Josoo Independent built in wine refrigerator, 5-20℃ ,compressor wine cooler,4 racks, interior LED light ,SS door and ss handle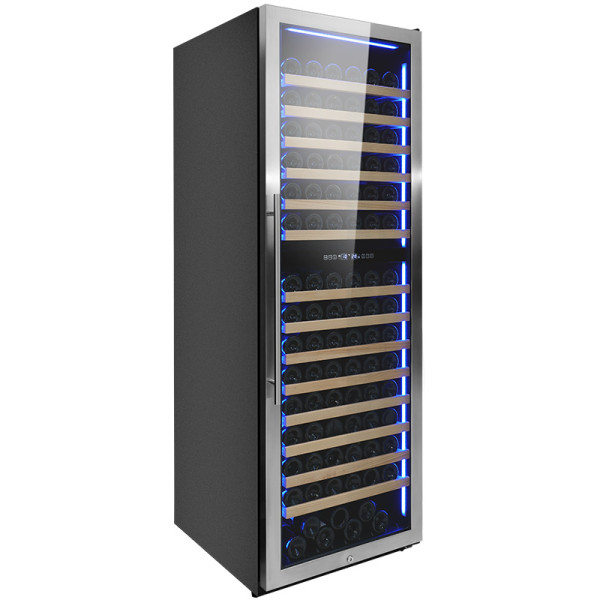 free standing dual zone thermoelectric wine cooler, compressor ,14 racks, interior LED light ,seamless SS door and ss handle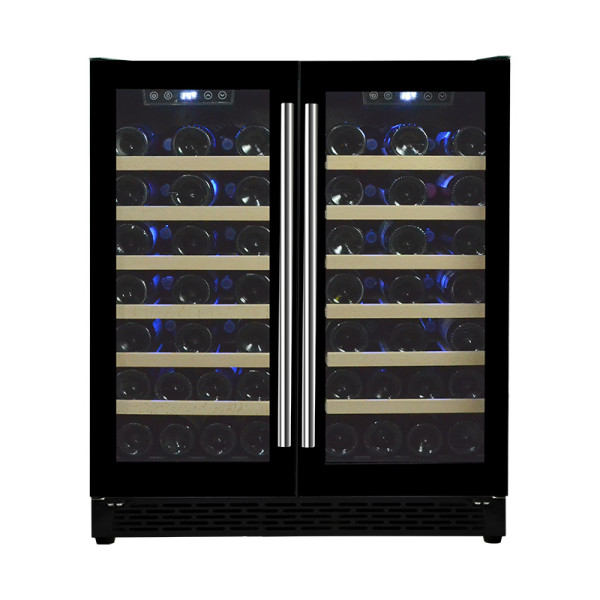 Josoo 30 inch wine and beverage cooler, Left :5-20℃, Right: 5-20℃ ,12 racks, interior LED light ,full glass door and SS handle