The Best Wine Coolers: Built-in or Freestanding?
Share
Issue Time

2022/11/07
Summary
With a variety of wine coolers to choose from, including built-in wine coolers or freestanding units, which wine cooler is your best investment? Read on to find out more.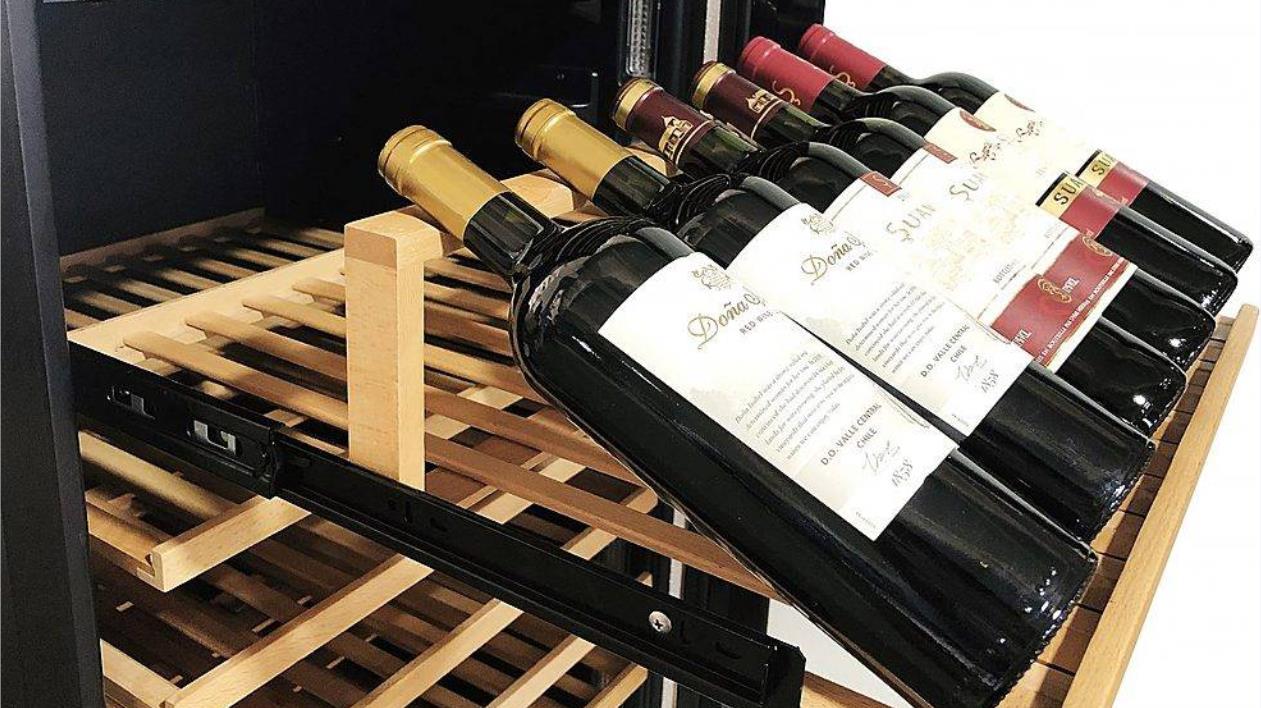 The built-in bottle rack size depends on your existing cabinets.
Whether you live in a cottage or a castle, you want your home appliances to work seamlessly with your decor scheme and do the best they can. Choosing the best home appliances to suit your lifestyle and your home is critical.
It is vital for wine connoisseurs to have the best
wine cooler
, especially if their home is not equipped with a cool basement or cellar to chill wine to the optimum temperature. But with options including built-in wine coolers or freestanding units, which wine cooler is your best investment?
Built-in Wine Cooler
Built-in wine coolers are designed to fit seamlessly under existing cabinets. They can replace a waste disposal unit under your kitchen counter or fit perfectly into your personal bar, RV, or existing home entertainment system.
Advantages of Built-in Wine Coolers
Perfect for anyone looking to integrate a wine fridge with their existing home decor
Compact design for easy installation under almost any existing cabinet
Ventilation to the front of the unit to ensure that the internal temperature remains at the ambient temperature of its surrounding location
Small space means perfect for small kitchens, apartments, RVs, and other small rooms
Energy efficient
Easy to maintain
Disadvantages of Built-in Wine Coolers
Since it is not freestanding, it requires existing cabinets for seamless placement
Usually smaller than a freestanding unit, which means less capacity to store all of your wine collection
Not suitable for multiple options such as freestanding wine coolers
Freestanding Wine Cooler
Freestanding wine coolers can be independent of cabinets and walls where appliances with built-in features are placed. Freestanding wine coolers are usually larger than built-in units and are ideal for anyone who wants to keep their wine collection anywhere. Also, freestanding units are sometimes ventilated from the back. If this is the case with your wine cooler, you must ensure that it is placed in a location where the vents do not touch or are too close to the wall and where the unit has access to the fresh air around it.
The Advantages of a Freestanding Wine Cooler
Can be placed almost anywhere and does not require the help of cabinets to install
Available in a variety of sizes to fit your growing wine collection
Energy efficient
Reversible door without worrying about swing direction in the floor plan
Disadvantages of Freestanding Wine Coolers
May not fit seamlessly into your existing cabinets or home decor
Requires mounting away from the wall to ensure the rear vents work optimally
Which Unit is Right for You: Built-in or Freestanding?
Both built-in and free-standing wine coolers offer so many benefits, you may be wondering which option is best for you. If you're short on space, a built-in wine fridge is perfect for you. For example, if you want to get the most out of your kitchenette or apartment, or are looking for a cooler that's perfect for your small bar or home, the built-in wine cooler option is ideal.
Also, if you have a small wine collection and have no plans to buy more bottles in the future, a compact and stylish built-in wine cooler might be your best option.
Wine lovers who want to store their wine collection anywhere should opt for a freestanding wine cooler. If you enjoy entertaining in your kitchen, backyard, boat, or any other space, a freestanding wine cooler allows you to enjoy the luxury of wine anytime, anywhere.
Both freestanding and built-in wine coolers have many benefits, and both options are suitable for different types of wine collectors. Thankfully, Josoo has put together the best wine coolers and both options in one place, making it easy to find the perfect wine cooler for your home. If you want to buy a wine cooler, please
contact us
.
Josoo is a professional
custom wine cooler manufacturer
, specializing in the production of kitchen appliances such as wine cooler / beverage cabinet / beer cabinet / cigar cabinet / ice maker / dry refrigerators. Products have passed GS/CE/ETL/ERP/ROHS/REACH/DOE/CB certification and reports. We have a strong technical team with more than 15 years of experience in the wine cooler industry, our products are carefully designed with innovative P to meet different customized OEM needs.