What Type of Wine Cooler Do I Need?
Share
Issue Time

2022/10/24
Summary
If you are looking for a wine cabinet, you first need to choose between single-zone, dual-zone and multi-zone wine cabinets. This quick guide to the types of wine refrigerators can help you decide.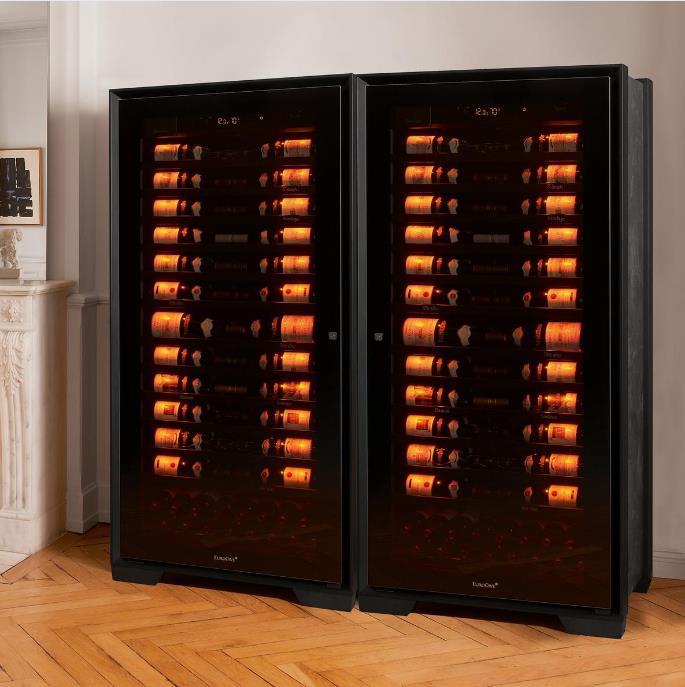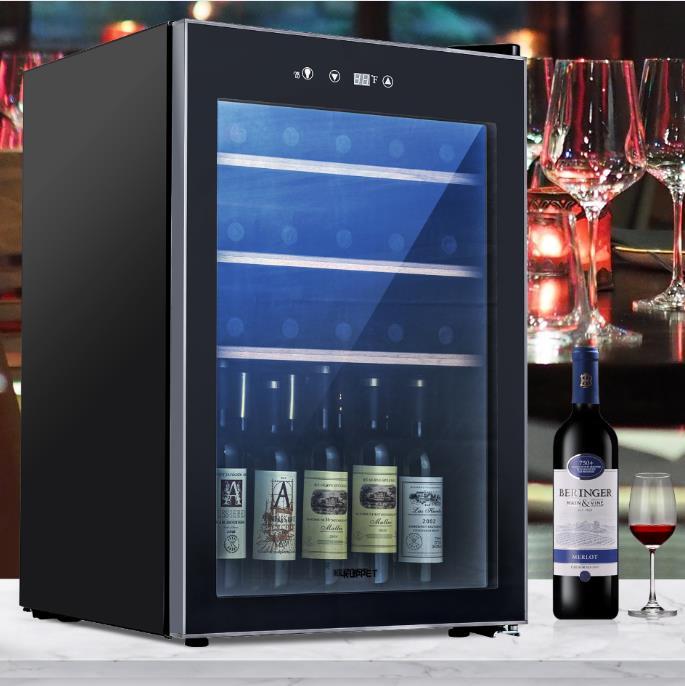 If you've ever wondered why store-bought wine tastes different at home than it does at an established winery or your favorite restaurant, the answer lies in the storage process. At home, wine bottles tend to be stored at room temperature, which largely gives you a satisfying glass of wine. Although, if you are a connoisseur of all things wine, you will need the right type of wine refrigerator to keep your supplies perfect over time. Not only that, but the wine storage room has been designed with sophistication in mind, so it also showcases your choices like a work of art as it stores your wine in precise climatic conditions.
So, if you are looking for the perfect
wine cooler
, you first need to choose between single-zone, dual-zone, and multi-zone wine coolers. Luckily, we have this quick guide on the main types of wine refrigerators to help you decide.
Single wine cooler
The main purpose of a single wine cooler is that it is only suitable for one type of wine. This style is great for those who only like to drink red or white wine, but if you want to mix it up, this fridge probably isn't for you.
Advantages and disadvantages of single wine cooler
Being a newbie in the wine world can be intimidating, which is why starting with a wine cooler can really simplify things. As we mentioned earlier, these types of wine refrigerators only have a temperature function to keep the climate uncomplicated, so there's no need to fiddle with the internal settings as often. They are also less expensive than double and multi-zone wine coolers, which makes them ideal for beginners.
While having a single-temperature wine cooler may seem like an easy life choice when it comes to wine storage, you'll run into the problem of not being able to have multiple wines at the same time. However, if you are a single wine lover, you should have no problem with a single wine cooler.
Double wine cooler
When you need to store red and white wines in different climates, a dual-zone wine refrigerator will handle your collection with ease. You'll have two areas that allow you to place various beverages at different temperatures at the same time. If you like different styles of wine, having a double wine cooler in your home will ensure all your wines continue to stay fresh until you're ready to open the corks.
Advantages and disadvantages of double wine coolers
Most people who love red and white wine like to install a double wine cooler in their homes. You'll get more flexibility than using a single-zone wine cooler, and it won't cost you more than a single-zone wine cooler.
However, in a dual-zone wine cooler you still only have two different climates, which may or may not be based on your needs.
Multi-zone wine cooler
Do you consider yourself not an infrequent wine taster, but a seasoned collector? Having a multi-zone wine cooler is just one way to help you simulate the ideal temperature for a classic wine cellar—cool climate, low light, and optimal humidity levels for all your wines.
Advantages and disadvantages of multi-zone wine coolers
Not everyone likes the same type of wine, so having a multi-zone wine cooler ensures that everyone can enjoy whatever type of wine they want at the right temperature. Not only that, but you can also put champagne, soda, beer, and any other beverage you like in it. It truly is the proper storage space for any certified wine lover.
This makes sense, since this type of wine cooler has multiple temperature zones to store all your beverages, and it tends to be the most expensive.
Which wine cooler is right for you?
There really is no wrong answer to choosing a wine cooler - it all depends on your preferences and lifestyle. Use a single wine cooler if you have specific tastes and only drink one type of wine. If you love a variety of wines and want to store them all in the cooler, use a double wine cooler. Finally, if you love wine or host an event, you'll want a multi-zone wine cooler to meet your needs.
Don't drink bad wine when you can taste the best wine at home. It's time to upgrade your kitchen or hosting space with the right type of wine cooler. Whether you like to have a small personal inventory or like to share your collection while entertaining at lavish events, you'll want your wine tasting to be exactly what it was meant to be. If you want to buy a wine cooler, please
contact us
.
Josoo is a professional
custom wine cooler manufacturer
, specializing in the production of kitchen appliances such as wine cooler / beverage cooler / beer cooler / cigar cooler / ice maker / dry refrigerator. Products have passed GS/CE/ETL/ERP/ROHS/REACH/DOE/CB certifications and reports. We have a strong technical team with more than 15 years of experience in the wine cooler industry, our products are carefully designed with innovative P to meet Different custom OEM needs.