Professional Wine Coolers Buying Guide
Share
Issue Time

Oct 9,2022
Summary
With so many wine coolers on the market today, how do you know which one is right for you?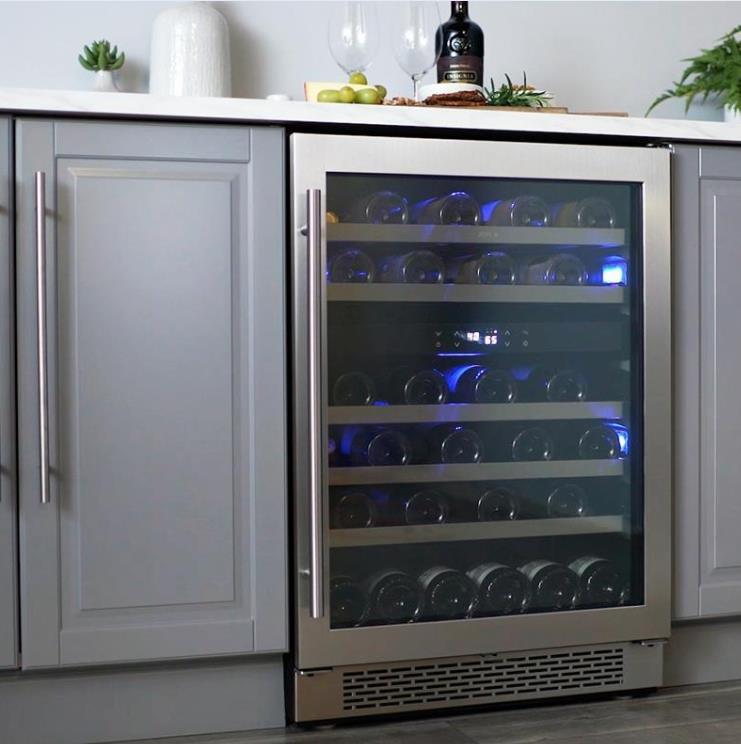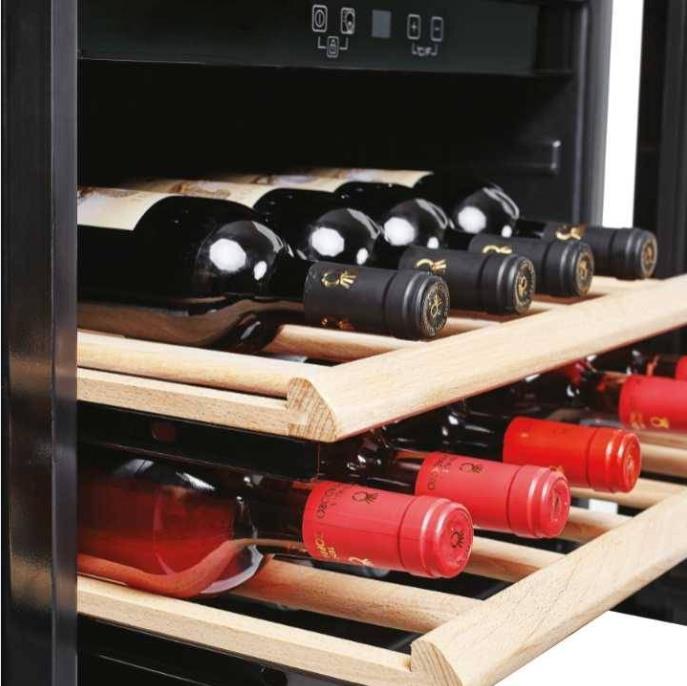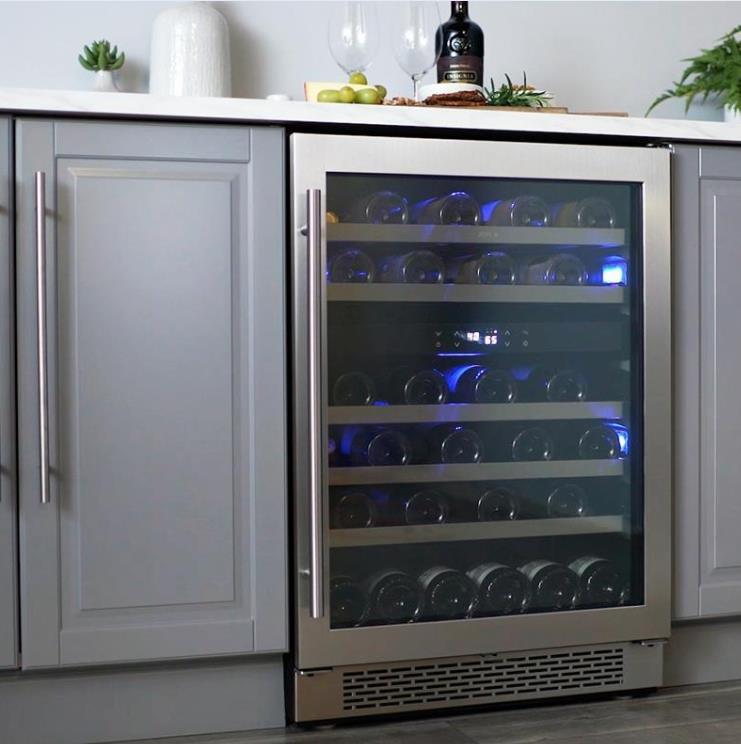 If you love wine but aren't ready to invest in a walk-in wine cellar, a wine cooler is a smart choice. As Americans consume more red, white, and rosé wines, sales of these appliances, commonly known as wine coolers or wine coolers, have surged.
Whether you're a long-term wine drinker or just starting to develop your wine palate, proper wine storage is essential to fully enjoy each bottle. Regardless of the design of your wine cooler, adding a wine cooler to your house is the best way to ensure your wine stays fresh and perfectly ripened. You can also serve your wine at the optimum temperature to optimize its flavor.
But with so many cooling units on the market today, how do you know which one is right for you? There's a lot to consider, which is why our Josoo experts have compiled this comprehensive wine cooler buying guide. We'll help you consider your budget, preferences, and style.
There are many other factors to consider in your quest. Your requirements should guide you in your search for the best under-counter wine cooler, so it's a good idea to know what you're looking for before you start exploring. Here are some questions to consider as you browse.
How much wine are you going to store and for how long?
The amount of alcohol you have on hand will undoubtedly influence your decision. Different coolers have different capacities and storage options, which affects how much wine they can hold. How long you keep your wine will also affect the type of cooler you want. If you plan to store large quantities of wine or store bottles for extended periods of time, you should consider building a full wine cellar rather than relying on a series of smaller wine refrigerators.
Bottle capacity - Wine coolers range in capacity from a dozen to over 300 bottles. When choosing one for your guests, consider how much capacity you need today and leave some room for expansion in the years to come.
Shelving type - Some wine coolers are designed to store bottles horizontally, while others are not. When choosing a wine refrigerator, keep in mind that bottles with natural corks should be placed horizontally if they are to be kept for long periods of time. If your preferred vintage usually features a metal top or rubber cork, this is less of an issue.
Where do you store your wine?
Like any other cooling device, your wine coolers should be placed on a hard surface away from direct sunlight and other heavy equipment that can generate vibration or heat. Beyond that, whether your wine cooler is in front of your home or in the pantry will affect the type of unit you need.
Freestanding vs built-in - Some variants can be integrated behind the counter for use behind the bar, while others can stand alone in the bar area or retail environment.
Door styles - If you choose cabinets with glass doors, look for lots of panes for thermal insulation and light filtering to protect your power supply from UV radiation. You may also need door locks to protect wine in open areas of your home.
LED lighting - Energy-efficient LED lighting is a great feature for a wine cooler, especially if you want to sell wine bottles in a consumer area. The LEDs are bright and cool and less likely to damage your inventory. Additionally, some versions offer blu-ray to create a sophisticated atmosphere.
Aesthetics - If you want to place it in front of the house where people can see it, choose a cooler that will look good in your bar, restaurant or tasting room. There are several types to choose from, each with elegant door frames and finishes to complement your decor.
What type of wine do you store?
The recommended storage temperature for each wine varies. Therefore, you need to make sure that the unit you choose can accept the type of wine you offer. If you're just serving a small amount of wine or have a few bottles on hand, 55 degrees Fahrenheit is fine for most wines as long as the temperature remains stable.
A number of zones - Determine if you need the adaptability of multiple zones or the reliability of a single zone machine.
Temperature range - Check that the temperature range of your chosen device is compatible with your wine stock.
Type of cooling system - Some high-end wine coolers use silent thermoelectric cooling technology to keep the cabinet cool without causing vibrations. Most wine coolers will feature a refrigeration system with a compressor. The type you choose will depend on how much you are willing to invest and how much ambient noise you can tolerate.
What is your wine cooler budget?
Built-in wine coolers can range in price from about $300 to several thousand dollars, depending on size, style, and amenities. Keep in mind that installation costs are sometimes added to the overall upfront spend. Large-capacity wine coolers are more expensive than refrigerators that only hold a few bottles, and versions with extras like security locks or touchscreens are more expensive. If you're keeping valuable wine bottles that you've already spent a lot of money on, it's a wise investment to spend enough money to get a built-in wine cooler that works consistently, lasts long, and has all the features you need.
A built-in wine refrigerator can be a valuable addition to everyone in your home, from the loyal connoisseur to the homeowner who loves having extra storage space for drinks. You can protect your investment and make sure those expensive wines you buy taste great when you open them, or you can have some extra chilled wine handy to have when you're around. Whatever your needs, Josoo has the perfect wine cooler for our wine country customers.
Wine cooler FAQ
Whether you're a wine connoisseur or just enjoying an occasional glass or two, you're bound to have your wine cooler questions. Josoo's experts are here to help you.
Q: Will a wine cooler be as cold as a refrigerator?
The difference between a wine cooler and an ordinary refrigerator is its temperature range. The temperature of the wine should be between 45 and 65 degrees Fahrenheit. Most wine coolers will not operate below 46 degrees. The refrigerator temperature range is 35 to 42 degrees Fahrenheit, which is considered too cold for wine.
Q: Can milk be stored in the wine cooler?
Milk-based beverages, on the other hand, must be refrigerated at much lower temperatures than wine if they are to survive for more than a few days. However, if you're drinking milk quickly (for example, if you're serving a milk cocktail at a party), it's okay to leave the milk in the wine cabinet for a few hours.
Q: How long does wine keep in the refrigerator?
A bottle of wine typically lasts two to five days after opening, depending on the type of wine and how it is stored. A good stopper can make a big difference. Remember, the purpose of using a wine refrigerator in the first place is to protect the character of the wine by limiting oxidation, light, and rapid temperature changes.
The above introduces the factors that need to be considered when buying a wine cabinet. If you want to buy a wine cabinet, please
contact us
.
Josoo is a professional
custom wine cooler manufacturer
. Specializing in the production of kitchen appliances such as wine cabinet / beverage cabinet / beer cabinet / cigar cabinet / ice maker / dry refrigerator. Products have passed GS/CE/ETL/ERP/ROHS/REACH/DOE/CB certifications and reports. We have a strong technical team with more than 15 years of experience in the wine cooler industry, our products are carefully designed with innovative P to meet Different custom OEM needs.