Share
Issue Time

Sep 12,2022
Summary
The shelf of the humidor is made of Spanish cedar wood, and the flat shelf and drawer can be freely matched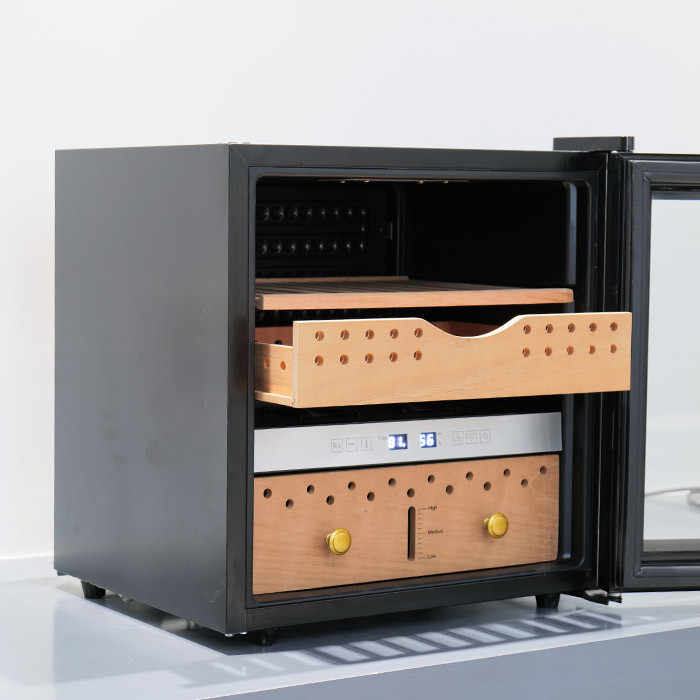 The shelves of the
JOSOO brands humidor
(diy cigar humidor cabinet) are currently available in two styles, flat shelves and drawer shelves.
People's hobbies and habits are different, these two styles of cedar wood shelves can be placed in a
humidor cabinet,
and the cedar wood shelves of the flat shelf can hold boxed or
larger cigars
, such as Cuban cigars (ZS-A40X : 150-250 cigars pcs, ZS-A86X : 550-650 cigars , ZS-A200X : 1000-1500 cigars) . The drawer-style shelf can hold cigars naked, which can preserve the quality of the cigars.
The material of West Bronze cedar wood has a unique fragrance, which can keep the humidity of the cigars and the fragrance can be well preserved.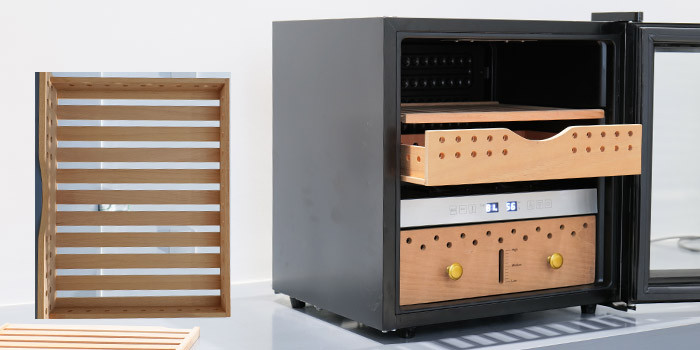 Humidor Shelves
Cedar wood shelves
Drawer shelf
Characteristics of cedar wood
Cedar wood is uniform and rough, with a horizontal texture, light weight and low hardness, and is a very common building material. At the same time, cedar will also secrete a kind of oil, which can effectively prevent moth-eaten, so cedar wood is a kind of natural preservative wood.
Cedar wood is not easy to be affected by moisture, its texture is light and soft, and it also emits a faint fragrance. If you smell this fragrance carefully, you will find that it is a little acidic and has a good moisture-proof effect. In addition, cedar can also be used as a garden ornamental tree, planted on the roadside of squares or parks, which is very beautiful.