Wine cooler product installation
Share
Issue Time

Aug 25,2022
Summary
For built in installation, pay attention to the inner size of the cabinet that meets the installation size requirements in the product manual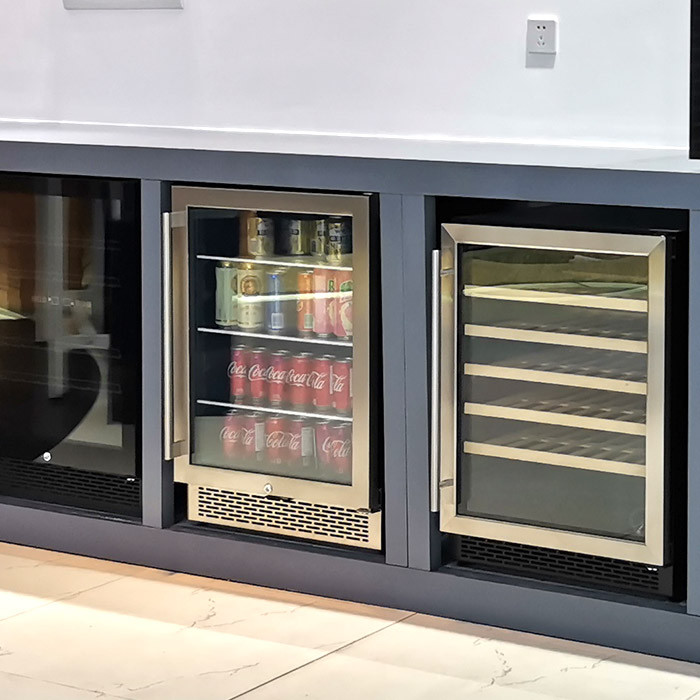 Wine Cooler Product Installation

For built in wine and beverage cooler installation, pay attention to the inner size of the wine cellars for home kitchen that meets the installation size requirements in the product manual, otherwise the product may not be able to open the door and cannot be used normally. For products that require built in wine refrigerator nstallation, the installation requirements shall be stated in the instruction manual, and the dimension drawing of the installation cabinet shall be provided.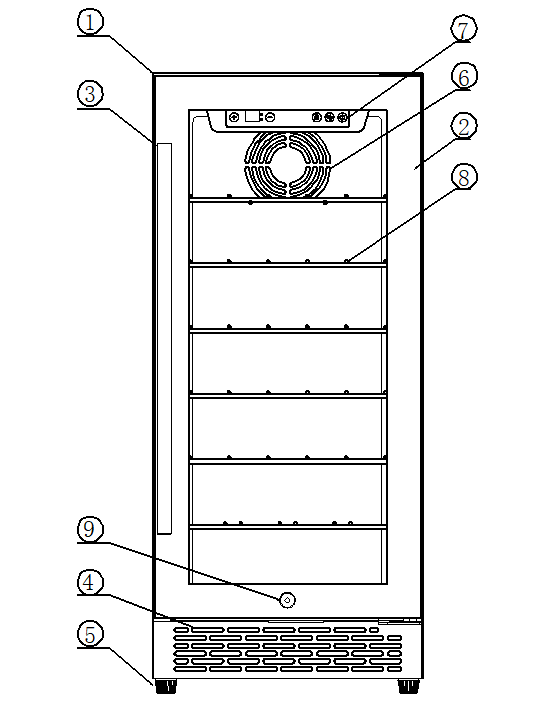 Structure drawing of wine cooler
①Cabinet
②Stainless steel glass door
③Stainless steel handle
④Exhaust grill
⑤Leveling leg
⑥Fan
⑦Control panel
⑧Wood shelves
⑨Lock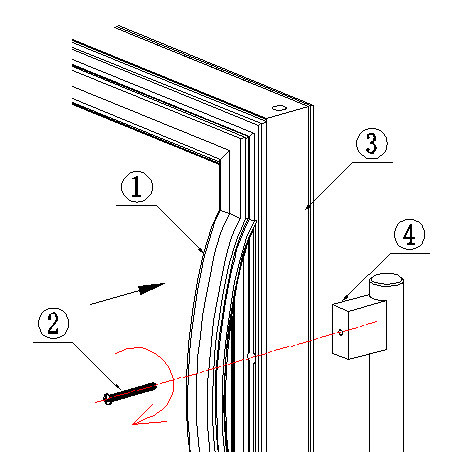 1. Door seal
2. Screw
3. Door body
4. Handle
First remove the door seal from the groove of the door body profile, insert the screw into the hole on the door body, align the screw hole on the handle, tighten the handle screw in the direction shown by the arrow, and then reinstall the door seal into the door In the groove of the body profile.