10 Tips for Choosing the Right Humidor
Share
Issue Time

Sep 8,2022
Summary
Cigars are not just a monetary investment; they are also a time investment. That's why it's important that you choose a humidor.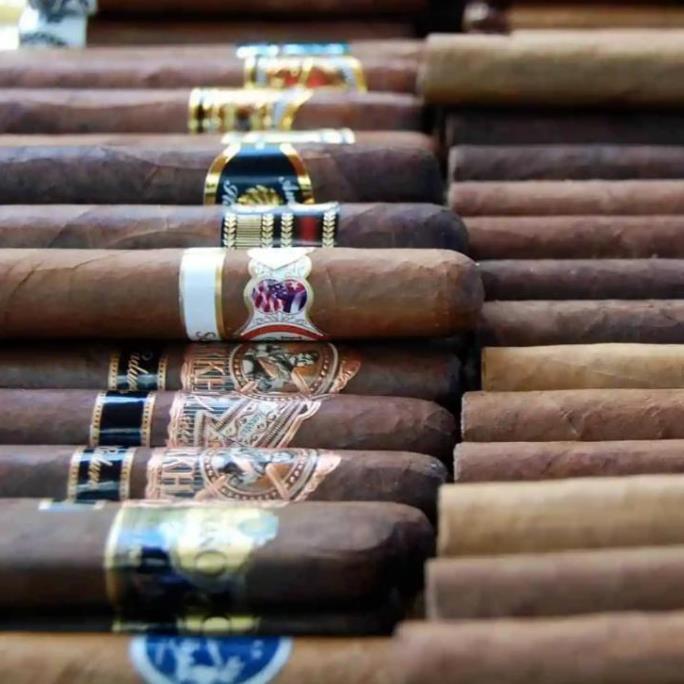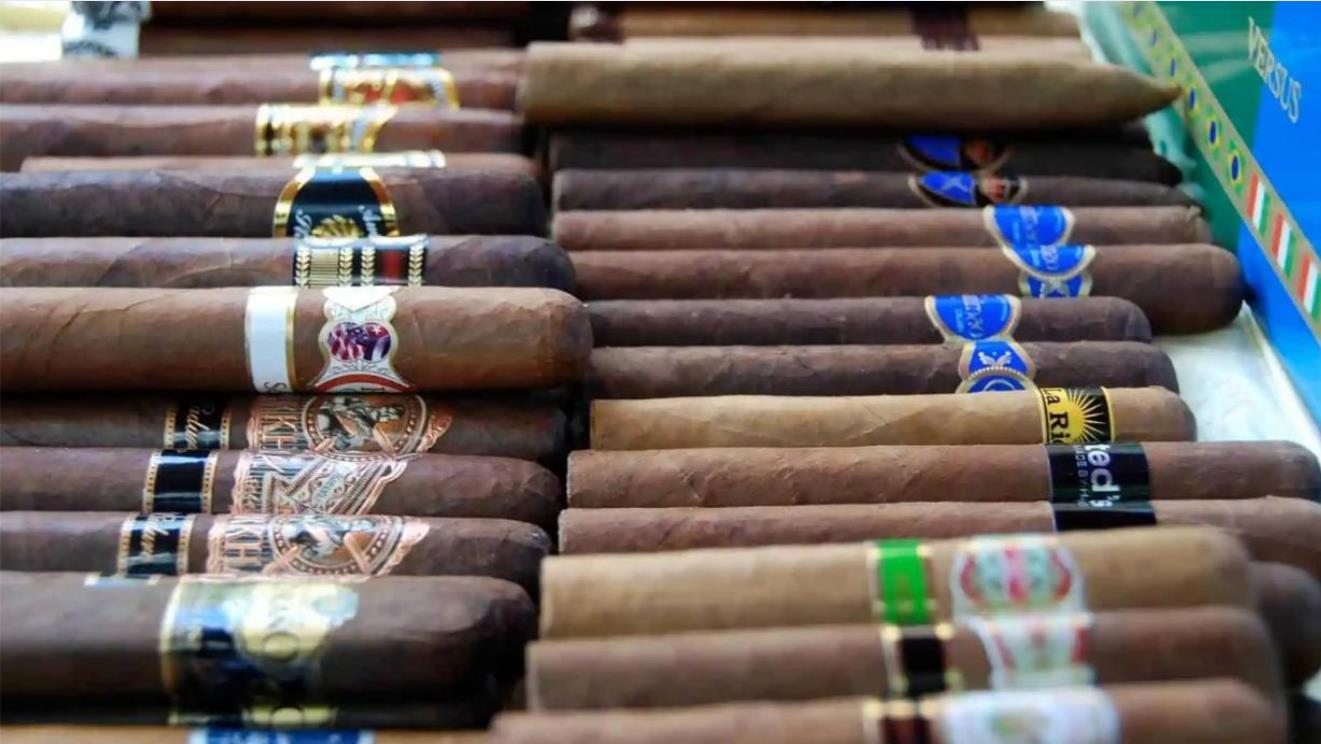 Cigars are like fine wine. They need to be aged before they reach their best flavor. Some people can take 12 or 24 months to taste the best flavor, while professional cigar smokers claim it can take up to 5 years for some brands. Here are a few things to keep in mind when choosing the best humidor for you.
To facilitate their preservation process, cigars need the right humidor that can provide the right temperature and humidity conditions. Improper storage can not only negatively affect the "fine aging" of cigars, but worse, destroy their overall quality, flavor, and mouthfeel!
Precise control of temperature and humidity levels is especially important if you want to store them for long periods of time. So invest in the ideal humidor for your cigars and protect your investment in fine cigars!
But how to buy a humidor or rather the right humidor? We've compiled a list of the most important things to keep in mind when choosing the best humidor for you.
How to buy the right size humidor? It's really simple: the rule of thumb is to always buy a humidor larger than the number of cigars you plan to store.
This is the most important thing to consider because the cigar box needs the proper airflow to maintain the perfect climate for your precious cigars. An overcrowded humidor can have a major impact on the temperature and humidity inside, which can ruin your expensive collection.
A humidor that is too small or too large for your needs will be difficult to adjust and achieve the desired humidification.
Every humidor on the market comes with the right cigar count for its shape and size, with capacities ranging from one hundred to several thousand. If you plan to store 50 cigars, we recommend purchasing a humidor that can hold up to 100 cigars.
2. Consider the different cigars you want to store
Aside from getting a larger humidor, one of the important factors to consider is the type of cigars you plan to keep. Many cigar lovers are used to collecting a variety of cigars to suit their smoking needs - from mild to medium to full-bodied cigars.
If different cigars are not separated properly, they can change their flavor and aroma, ruining your happy smoking experience.
Part of being a cigar aficionado is enjoying cigars as the master sommelier intended, so if you plan to store a variety of cigars in one humidor, buy one with multiple drawers or compartments.
3. Find a humidor that fits your environment
How to buy a humidor that perfectly matches your space? There are different categories of humidors to choose from, such as cabinet humidors, coffee table humidors, tabletop humidors, and travel humidors.
They are available in different wood finishes such as walnut, mahogany, black cherry, and more. If you want a humidor that's perfect for your living room or office space, buy one that's not only functional but can also be used as furniture.
4. Consider geographic location
When exploring the possibilities of how to buy the right humidor, consider where you want to place it. Yes, location also matters, but it's an often overlooked factor.
For example, if you live in an area with moderate temperatures year-round, you probably won't have any challenges maintaining ideal conditions. However, if you live in an area with extremely cold winters and hot summers, then it may affect the functionality of your humidor.
That said, there's nothing an ideal electronic humidification system can't fix. Once you have it, all you need to do is monitor the temperature and humidity levels of your humidor from time to time. That's all you need to fine-tune your humidor's technical parameters to your local environment!
5. Consider the installation space
The location also includes the correct storage area. Therefore, in addition to the geographic area, the amount of installation space it requires is the most important.
Depending on the storage capacity required, the office space can use a tabletop humidor or even a coffee table humidor. Electronically operated humidors naturally have to be plugged in at all times, so they need to be close to an outlet.
If you travel a lot, consider a compact, lightweight, and affordable portable humidor that can hold anywhere from 5 to 40 cigars.
6. Quality and material issues
When you are considering how to buy the perfect humidor, you must always consider the type of wood. The type of wood you choose has a major impact on the humidor's ability to retain moisture and temperature.
7. Buy a well-sealed humidor
To keep the inside of your humidor perfectly insulated and humidified, you need a tight seal to separate it from the outside climate. Cigars should be stored according to the 70/70 rule, which means 70% RH (relative humidity) at 70 degrees Fahrenheit.
Buying a humidor that doesn't seal well is pointless and will damage your cigars, making them too stiff and dry. It is very important to purchase a humidor humidifier if your humidor has moisture.
8. Select a built-in hygrometer and thermometer
A hygrometer is a device that measures the humidity level inside a humidor, while a thermometer produces a temperature reading.
Both accessories are vital for cigar lovers as they are a real-time clear indicator of the humidor's environment. Buying a humidor that already has a hygrometer and thermometer built-in makes maintenance easier.
9. Consider the time required to perform maintenance
You should also keep your humidor 75% full at all times while adjusting for the right humidity and temperature levels. That's why if you decide to buy an unreliable humidor, you'll just end up wasting your precious time checking and adjusting the condition of your humidor.
10. Figure out your budget
When buying a humidor, it's important to be familiar with the price range to get the best value for your money. Ask yourself, "How much am I willing to spend?"
Humidors come in all price points, but a quality humidor doesn't come cheap. Do extensive research to find the humidor that works best for you and has great interior hardware that suits your needs.
Keep in mind that a well-made solid wood humidor will outlast an inexpensive humidor, so be prepared to spend a little more.
Cooperate with us
Your choice of the humidor, whether you choose a traditional all-wood humidor or an electronic humidor, should always be informed by your answer to one central question: Why do I love smoking cigars?
Your love of the experience and your lifestyle choices should take precedence over other factors. We hope these tips helped you choose the perfect humidor. If you need to buy or customize a humidor, please
contact us
.
Josoo is a professional
custom humidor manufacturer
. Josoo has a strong technical team with more than 15 years of experience, and the products have innovative patented designs that can meet different customized OEM needs. And our products have passed GS/CE/ETL/ERP/ROHS/REACH/DOE/CB certification and report.