Beverage Cooler Buying Guide
Share
Issue Time

Aug 29,2022
Summary
Beverage cabinets can add a fresh touch of style and convenience to any space. Here's a guide to buying a beverage cooler for you.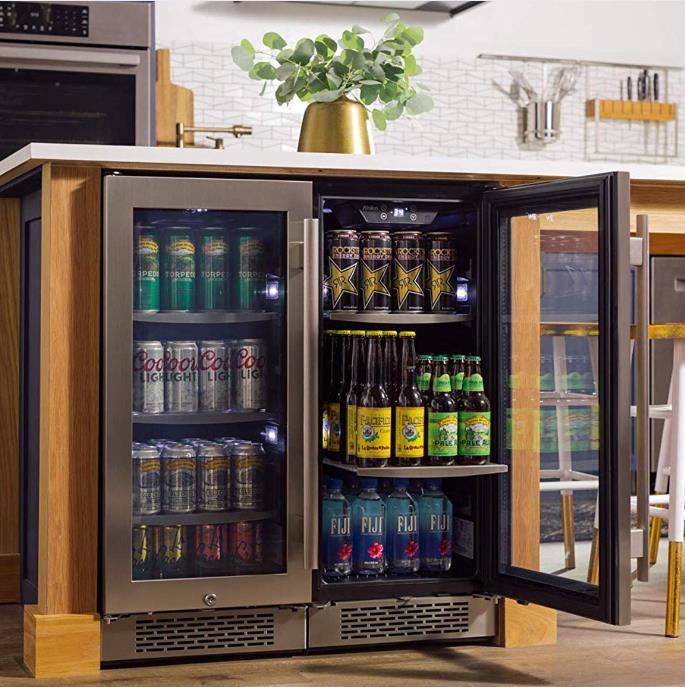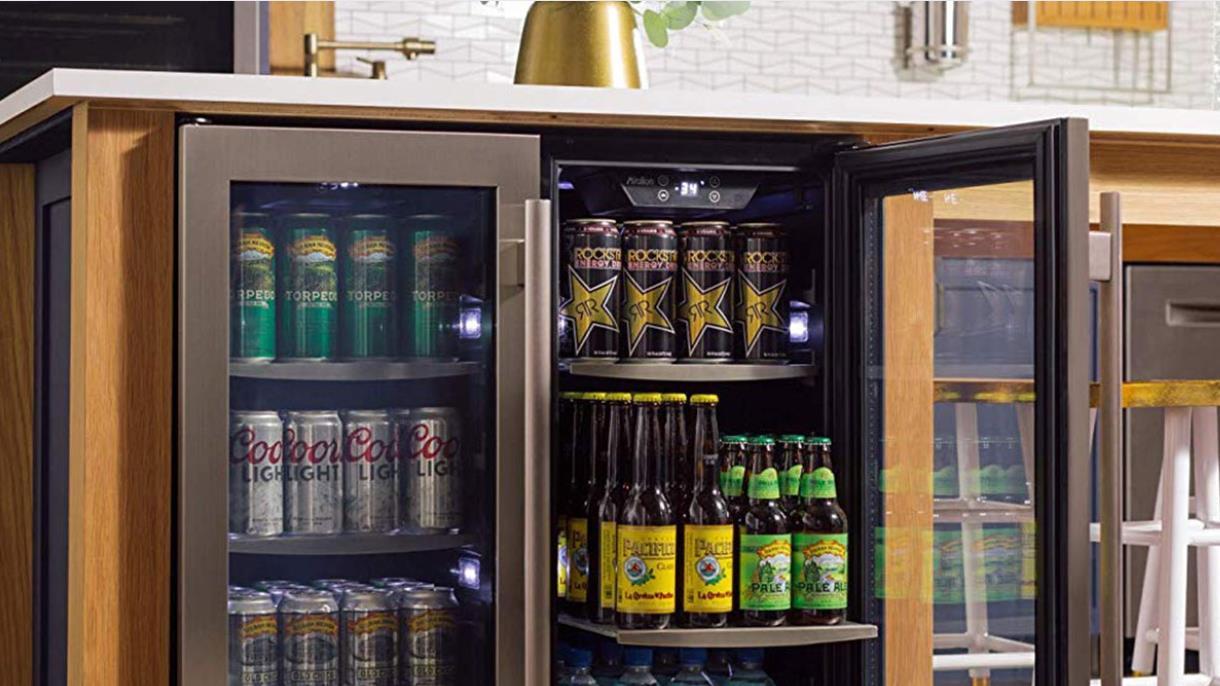 Whether you're updating a recreation room or upgrading an outdoor patio, beverage cabinets can add a fresh touch of style and convenience to any space.
You don't need to be an experienced DIY home improvement guru to find the perfect beverage cooler. Here's a guide to buying a beverage cooler for you.
There are seemingly endless sizes and options when it comes to choosing a beverage cooler for your home or restaurant. Consider where you use yours and find the best for you:
Freestanding beverage cooler
Freestanding beverage coolers are versatile because they can be placed almost anywhere you want to chill your beverages.
Consider placing them in playrooms, dens, and entertainment areas. Freestanding beverage coolers can also be placed on top of the counter.
Freestanding beverage coolers are ideal for media rooms, lobbies, basements, and small rooms that need extra space for a variety of beverages and wines.
Note: Freestanding coolers should not be placed under cabinets or used in built-in applications as hot air from the compressor may overheat the cooler causing damage, failure, and voiding your warranty.
Built-in beverage cooler
A built-in beverage cooler (also known as an under-counter cooler) seamlessly transitions into your existing cabinets and countertops. These coolers exhaust hot air from the compressor through the front, keeping the cooler cool without pushing air out the rear like freestanding models.
Undercounter coolers are popular in kitchen updates, home bars, outdoor kitchenettes, and more.
Outdoor beverage cooler
By adding an outdoor cooler to your patio or an outdoor kitchen, you don't need to go inside for a fresh drink. Outdoor coolers are ideal for keeping drinks crisp, but they can also be used for other refrigerated foods when you're grilling.
You shouldn't use indoor coolers outdoors because they can't withstand the elements. Outdoor coolers designed for patios:
Triple glazing keeps cold air in and protects beverages from heat and sunlight.
The durable stainless steel exterior withstands heat and the elements.
Coolers rated for outdoor use can keep cool on hot summer days.
Note: Make sure to place them under a shaded area on the patio.
The ideal temperature for zone cooling and beverages
Single-zone coolers vs. dual-zone coolers
Most beverage coolers are single-zone coolers, which means the entire beverage cooler maintains the same temperature at all times. Most single-zone coolers have an adjustable thermostat that you can change as needed depending on the temperature you want to cool.
Dual zone coolers keep the sides of the cooler at two different temperatures. This is ideal for storing beer and wine in the same beverage cooler.
Ideal temperature
When shopping for a beverage cooler, keep in mind the temperature of the beverage:
Beer
Low alcohol content: 45 - 50 degrees
Higher alcohol content: 55 - 60 degrees Fahrenheit
Non-alcoholic beverages
Low 30 degrees Fahrenheit
Wine
Sparkling: 55 - 60 degrees Fahrenheit
Red: 60–68 degrees Fahrenheit
Whites: 45 - 55 degrees Fahrenheit
Determining the right type of cooler (single-zone or dual-zone) for the beverages you want to store will help you choose the right cooler for your entertainment and living needs.
Maintenance
Simple maintenance is required to maintain the performance of any beverage cooler. Just wipe the glass front with a vinegar/water solution, then clean the door gasket with mild soap and warm water, then wipe clean.
Main features to look for
Single, dual, or triple zone: Temperature zones allow you to refrigerate one beverage or a different beverage that requires its own temperature.
Adjustable shelves: Adjustable slide-out shelves make storing cans and/or bottles easier.
Controls: Select your desired temperature via touch or digital/electronic controls.
Door locks: Use door locks to protect your temperature settings and keep minors away from alcoholic beverages.
Door options: Choose between right swing, left swing, reversible and French door options.
LED lighting: Some units only offer blue LED lighting, while others offer blue or white LED lighting for your choice.
The above briefly describes the types of beverage coolers and how to choose a beverage cooler, etc. If you want to buy it, please
contact us
.
Josoo is a professional
custom beverage cooler manufacturer
with over 15 years of experience. We have passed GS/CE/ETL/ERP/ROHS/REACH/DOE/CB certification and report. The product has an innovative patented design that can meet different customized OEM needs.