Can we put our brand logo on your product and artwork?
Share
Issue Time

Aug 13,2022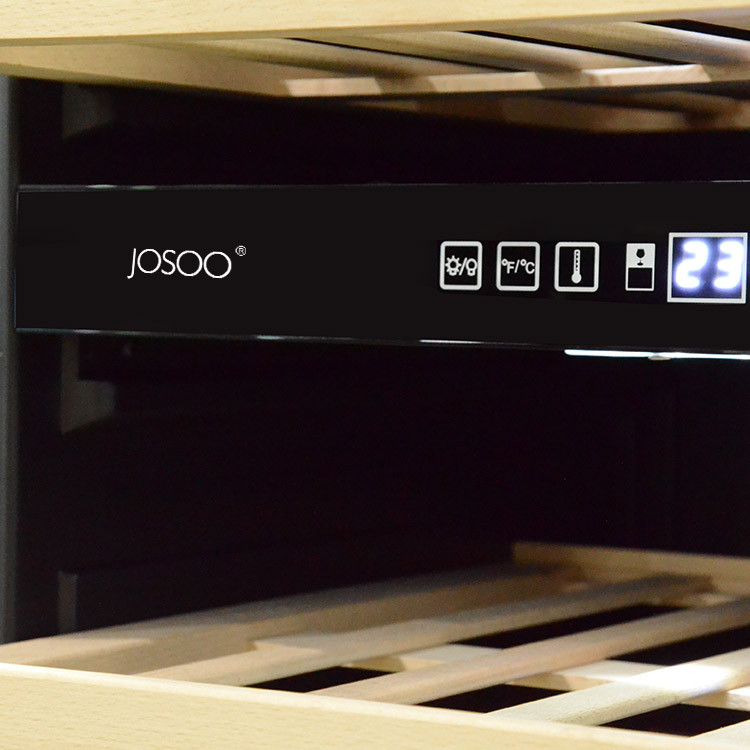 Of course! All of product can put your logo.We call that is OEM service.
Some customers asked us if we can print LOGO on the wine cellar cabinet?
Yes, in fact, whether it is a retailer or a wholesaler, we can flexibly print LOGO for customers. Generally, the position of LOGO screen printing is on glass doors, stainless steel doors, and control panels.
There are several ways of LOGO printing, laser silk screen printing on the stainless steel door body, plastic label sticking on the door, or display in the middle of the two-layer glass door, etc.
In order to highlight the uniqueness of the wine cooler fridge cabinet brand, the brand owners of the wine cellar and drink cooler fridge cabinet generally have their own unique LOGO location and silk screen printing process.
For customers in the gift channel who require printing LOGO on the body of the wine cooler, our suggestion is to evaluate the suitable wine cooler according to the size of the LOGO, and then give the correct product recommendation for the refrigerator.